As the leaves turn to bright orange and red, it is time again for the Greater Ithaca Art Trail open studio weekends.  I've been working all week to get my studio ready, vacuuming corners that haven't been touched in a year. 
The main focus in preparing my studio, however, is to present my art in the best light and to create the best art experience for visitors.  First I hung many of my most recent paintings on the walls, and labeled each one clearly with a title, medium, size and price.  People don't like to ask what something costs, so it's important to put a price on everything.
One new thing I did this year was to print photos of my painting process, showing a canvas at various stages along the way to completion.  Next to the photos, I put a write-up of that process.  I'm hoping this new presentation will help open a dialog between me and my visitors, since I'm not great at initiating such conversations.  
Another brilliant idea I had was to put a sign on one empty wall that says, "Ask me to hang your favorite painting here."  At least, the idea seemed brilliant.  I'll let you know at the end of art trail weekends how it turned out.  
Here's one set of my "process" photos: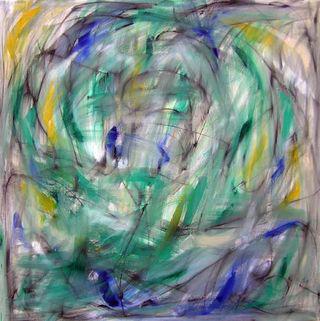 Canvas #56, Stage 1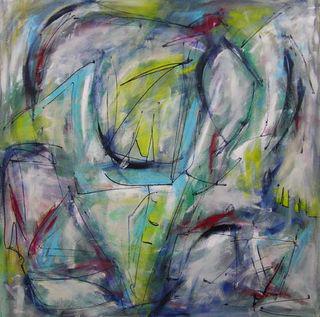 Canvas #56, Stage 2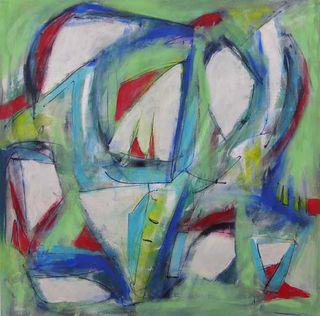 Canvas #56, stage 3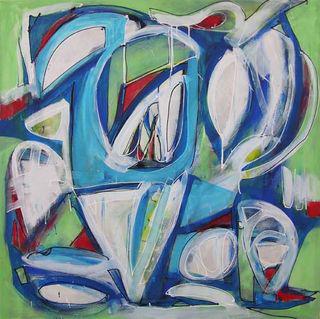 Canvas #56, Stage 4