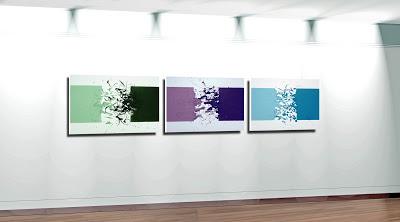 Why Sexual Earthing?
Well, it goes back to my earlier claim that,
"I've always been an erotic painter,"
and this new series of 60x42cm emulsion on canvases reinforces that. Earthing because they were created outside; barefoot, where the exchange of body electrons with Earth electrons enhances the art. It's true. Always has been. Man is a Natural Creature, not an office lackey.
Personally, I like the way either side can be dominant depending on the conditions of application and weather etc...anyway, here they are in the flesh.