March 17, the day aka St. Patrick's Day, saw Art Blom as the featured artist providing a demonstration to the Brush and Palette Club.  Blom's art medium is painting with a palette knife and oils. From the Brush and Palette website where Elise wrote:
Art has successfully made the transition from the three dimensions and tactile quality of sculpture to painting.

 
Art grew up up in Idaho and received an MFA from Ohio State University. He was the head of the sculpture program at Grand Valley State College in Michigan, and taught classes at the Community College of Denver, in high schools and private classes. 

He has given demonstrations of his two and three-dimensional art techniques throughout the country and has shown extensively in one and two-man shows, juried shows and invitational exhibitions throughout the U.S. He moved to Colorado in the 1980's, and quickly became enamored with landscape painting. He switched from acrylic to oil paint, and then discovered the textural possibilities of painting with a palette knife.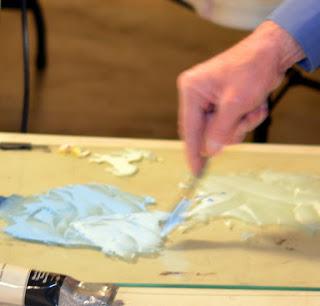 Art begins with a covering of oils on his canvas and primarily wields only one palette knife when he paints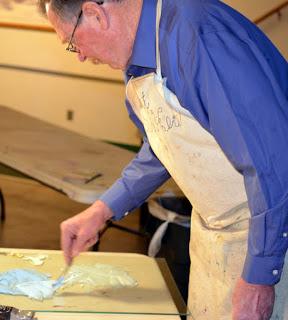 Applying a base coat of oils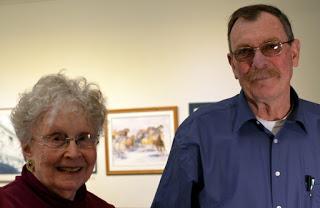 Brooks Powell and Art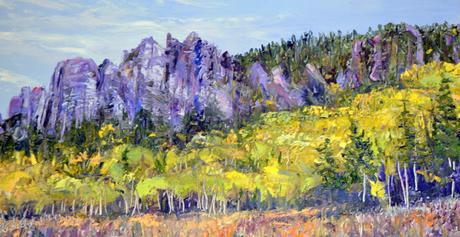 One of Blom's landscapes on display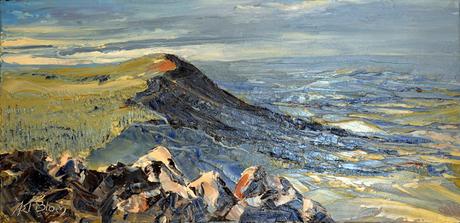 ...another Blom landscape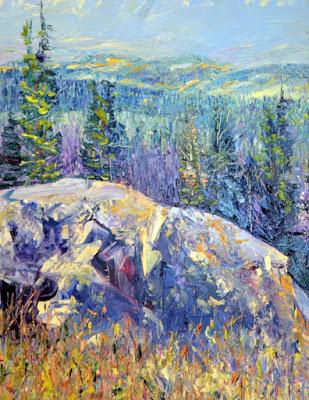 ...and another Blom landscape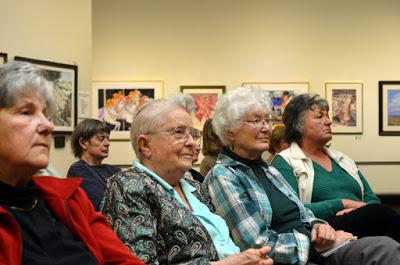 Captive Audience Attending Blom's demonstration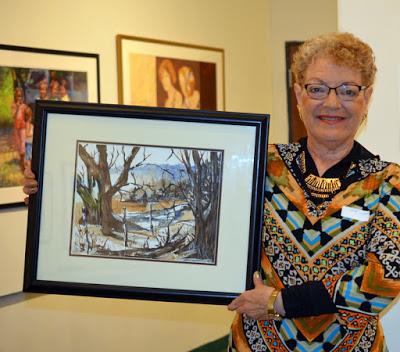 Trudy Ungaro won the March mini show!