For Release 18/04/2013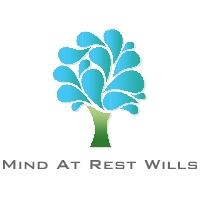 Mind at Rest Wills Announces Availability of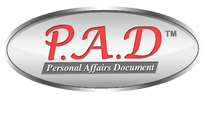 Personal Affairs Document or P.A.D™ for short
Ipswich— 18/04/2013 — Today, Mind at Rest Wills is very pleased to announce immediate availability of Personal Affairs Document or P.A.D™ for short, through its partnership with Arranging Your affairs Ltd.
In the event of a bereavement finding and identifying relevant deeds, share certificates, asset valuations and ownership or insurance documents for probate and inheritance tax purposes can be difficult enough, compounding an already stressful and emotional situation.
Jason Cherrington, Estate Planning Consultant at Mind at Rest Wills said" P.A.D™ is the finishing touch you can add to ensure the execution of your Will is carried out as quickly and as smoothly as possible, saving your executors from sifting through piles of paperwork and ensuring your loved ones are attended to as swiftly and calmly as possible."
Availability:
The Personal Affairs Document is available through Mind at Rest Wills who provide P.A.D™ completion support for customers who wish to take advantage of this final piece of the estate planning jigsaw.
Available in two storage formats
• A local document download (Gold £3.99)
• Continuous online access (Platinum) £6.99 per annum or £69.99 lifetime access.
Further product info on P.A.D™ can be found at: http://www.mindatrest.co.uk/personal-affairs-document & http://www.arrangingyouraffairs.co.uk/package/?t=mindatrest
The Company:
Mind at Rest Wills are based in Ipswich, Suffolk and are a local and national Will Writing Services company. The company offers a wide range of products and services designed to put your mind at rest ensuring your assets and loved ones are protected through the use of professional Will Writing and Estate Planning Services.
For more information contact:
Jason Cherrington
01473 760761
[email protected]
http://www.mindatrest.co.uk/personal-affairs-document or www.mindatrest.co.uk