We now have the first image of Arnold Schwarzenegger in Ten, director David Ayer's new film. In the movie, as noted on his vest, Schwarzenegger will play John "Breacher" Wharton, a hardened commander of an elite DEA task force that deals with the world's deadliest drug cartels. The team executes a raid on a cartel safe house, however, what looks to be a typical raid turns out to be a cover-up for their plan to steal millions of dollars.  After the raid, hiding ten million in stolen cash, the team believes their secret is safe… Until someone begins assassinating them one by one.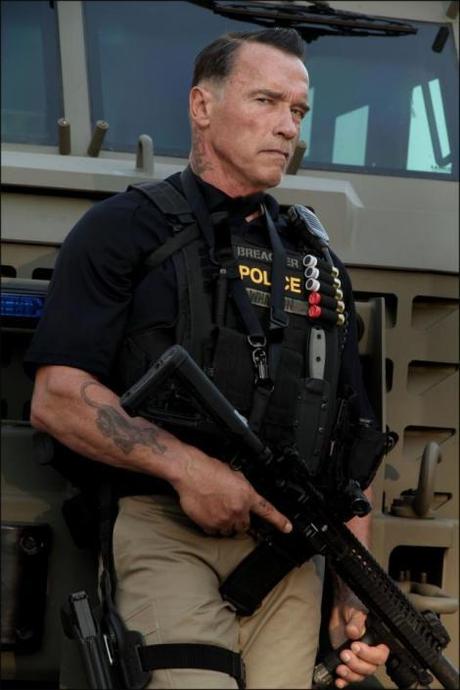 As you can see, The Governator has a new haircut and a variety of new tattoos. Also, we've been told that Breacher will be an interesting character and he's different from what we've seen before from Arnie.
"We're going to reinvent the guy. It's going to be a new Arnold. I'm going to transform him… He's playing a real guy, a real guy in the real world, [Quips are] not how I roll. He plays the leader of a DEA tactical team, and that's about all I can say." Ayer said.
We'll decide whether or not he succeeded when Ten debuts some time next year.
N.