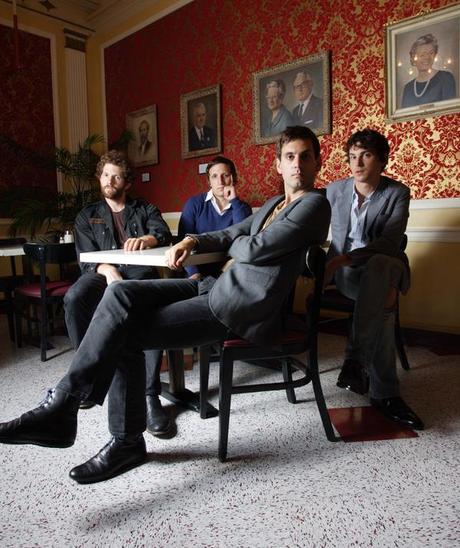 I thought Army Navy were a lot bigger than they are. I've had them on my ipod for a few years and come back to their album every now and then but have never written or really researched them.
I found out about them because the lead singer used to play in Pinwheel with Death Cab's Ben Gibbard and there was a period where I was obsessed with finding out everything about that college band, all the recordings and what each member had gone on to do.
Pinwheel was typical College rock, it had that stamp over everything about the band. Army Navy aren't quite as easily defined but the parts that make up the whole are all rather appealing. There are touches of light post-indie musicianship with nineties style brit pop drifter band vocals. Really pleasant listening and catchy but without particularly compelling lyricism.
MP3: