Armour Beauty has been one of my favorite beauty brands for a while. All of Armour Beauty's lip glosses are inspired by music and classic pop culture, so the glosses are named after songs, bands, clubs and legendary rock 'n' roll icons. So clever! I love that the brand is cruelty-free! Their lipsticks are long-lasting, hydrating and the entire line is all natural, with ingredients such as Shea Butter, Avocado, Mango and Olive butters and oils, Grape seed oil and Vitamin E.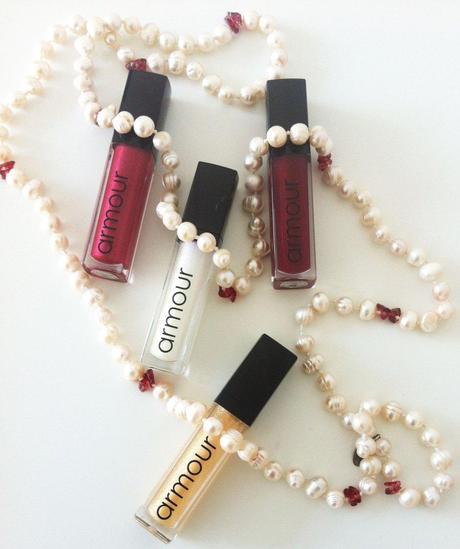 Last spring, I had the chance to try Armour Beauty's first vegan lipgloss from the Amour V collection, 'Brigitte', inspired by Brigitte Bardot for her beauty and animal rights activism. I loved it! It's a peachy pink color with shimmer, so with my lip pigment it gives me a natural pinkish look.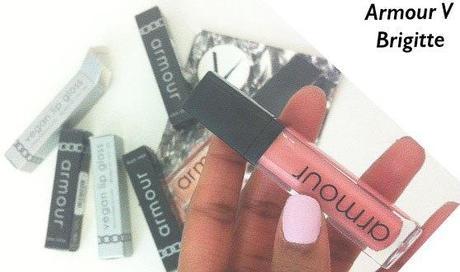 'Grace', named after the fabulous Grace Jones is a deep magenta with blue shimmer, another color I tried. If you like being the center of attention, this is the color for you. I like its full coverage and vividness.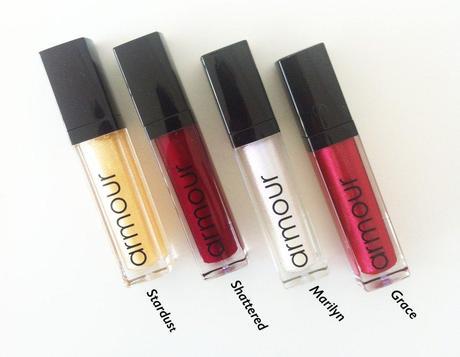 I also tried the 'Shattered' lip gloss, it's brilliant! Highly pigmented with a pinkish-red color that lasted for hours! It's moisturizing, with a balmy texture and a touch of shimmer. 'Shattered' named as an homage to the Rolling Stones song.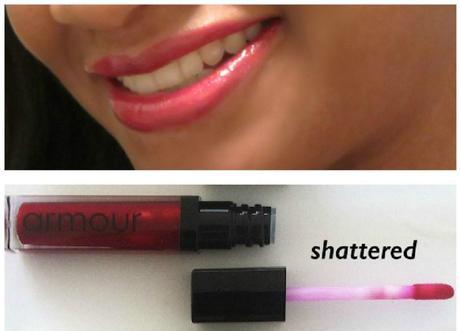 As for 'Marilyn' and 'Stardust' lip glosses, I like those two for the same reason. They are both sheer, 'Marilyn' is more translucent where as 'Stardust' is golden with a glittery texture. The shimmer is not overwhelming so you can wear them on a casual day or for a night out. I like that they're clear, so that you can mix them with other colors to give you a different look.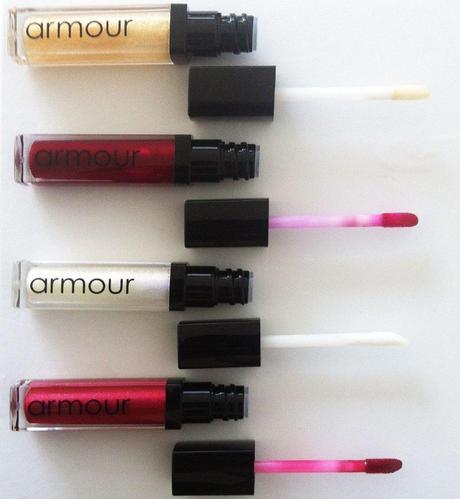 I like the Armour Beauty line for the ultra moisturizing, long lasting pigment, and gorgeous shades it offers. I love that they all have these hydrating properties to protect your lips.

So, which rock star lip gloss would you try?

Facebook | Instagram | Twitter | bloglovin' | Pinterest
Press samples were provided to MFJ
Filed under: Beauty, Beauty Brands We Love