The Castle of San Leo is located in the Marche region in Italy! It is vastly known in connection with, Count of Cagliostro, who was a prisoner in the fortress of San Leo. On April the 4 of 1791, Caglistro was condemned to death by the High court of the Holy Office, he was later pardoned with imppisonment for life by Pope Pio VI.
Here is my collection of images of Medieval armor from my visit to the museum located in the San Leo Castle: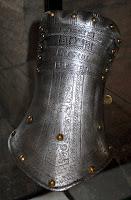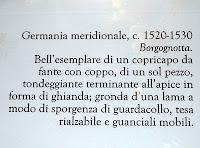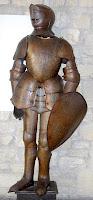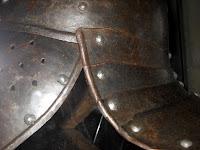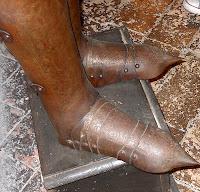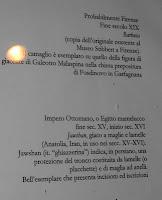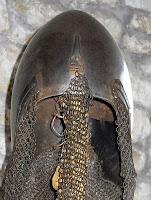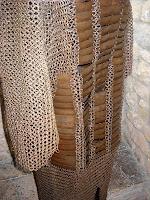 In the battlefields of Medieval knights, armor was very vital. Chainmail was first used before the development of Armor suits. Later the suits were worn over the chainmail. An armor suit for a Medieval Knight was very expensive to produce.
And similar to a tailor-made suit of today, it was custom-made to fit the individual. But the Medieval armor suit an incorrect measurement would impead the knights movement, and would be extremely dangerous!
The knights suit was also a presentation of the status symbol of the individual Medieval Knight!