Armie Hammer Called Out Casey Affleck While Sort Of Defending Nate Parker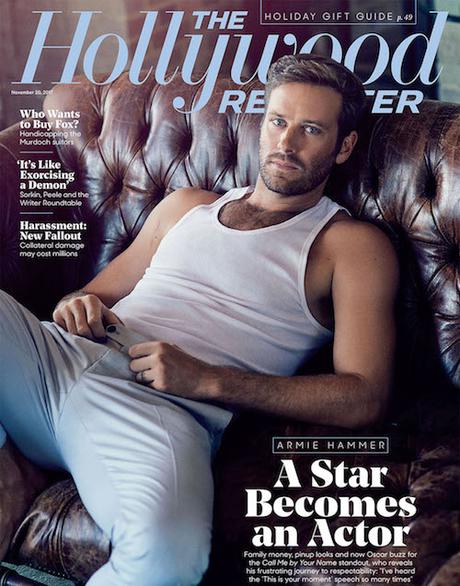 What are we to do with Armie Hammer? Some of the stuff he says is commendable, like the time he put James Woods on blast. Armie's got us in a real pickle this time, because it's only half as great. During a new interview with The Hollywood Reporter, Armie called out greasy little alleged sexual assaulter Casey Affleck (yay!) while simultaneously defending acquitted rapist, director Nate Parker (boo!).
To refresh your memory, Nate Parker and his then college roommate Jean Celestin (and later co-writer on The Birth of a Nation) were accused of raping a fellow student at Penn State in 1999. Nate was acquitted and Jean was found guilty, though the conviction was overturned when their accuser declined to testify. Nate and Jean were also accused of harassing her to the point that she won a civil case against the pair. Sadly, she committed suicide in 2012. So yeah, depending on what side you fall on, Nate Parker is either as innocent as he claims he is, or he's total garbage.
But back to what Armie has to say about it. According to the interview, Armie believes the rape allegations against Nate Parker resurfaced in the fall of 2016 just to hurt the film's Oscar chances. Armie said:
"There was another person in the industry, who had a competing film for the Academy Awards, who decided to release all of the phone records and information. I've been told who did it – by several people."
He refused to say who at the time, but confirmed later in the interview that he was referring to Casey Affleck's nomination (and win) in 2017 for Manchester by the Sea. Well, at least Armie's tea is stronger than Kathy Griffin's. Armie went on to offer a mealy-mouthed defense of Nate, suggesting he's not as bad as Casey:
"Yeah," he says. (Affleck, in fact, had two civil suits filed against him, both of which were settled out of court and dismissed.) "And [Parker] had one incident – which was heinous and atrocious – but his entire life is affected in the worst possible way. And the other guy won the highest award you can get as an actor. It just doesn't make sense."
By all means, Armie, drag Casey for filth and insinuate racism and double standards, but please don't make a fool of yourself by painting Nate as the victim here. Armie added he doesn't care that he might be saying too much:
"I always open my mouth too much, but fuck it. I think I got accepted into the Academy largely because of the way the Birth of a Nation thing was handled."
Well you got one thing right there, pretty boy. I'd much rather look at a quiet, sensuous mouth than a waggling uvula. But Armie doesn't really connect the dots for me on the whole 'getting admitted to the Academy based on this story line' thing either. If he's got receipts on that, I'd like to see them. But can he just upload that as a PDF? I don't need to hear another word about it from him. If you're gonna talk, keep it shady. No more full sentences, please!
Source: Armie Hammer Called Out Casey Affleck While Sort Of Defending Nate Parker
1 total views, 1 views today