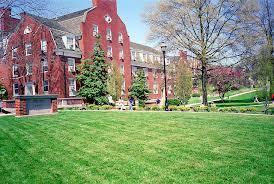 Image from http://www.flickr.com
An armed person considered dangerous on the Ohio University campus in Athens, Ohio has led to campus wide shutdown of the university as well as neighboring schools. Officers do not believe the assailant to be a student at the university. The assailant robbed a woman of a mere $5 at gun point and then proceeded to try and flee through a part of campus known as West Green.
Students who were still in class were reportedly asked to leave, and relocate to their dormitories or nearby areas which were searched and cleared. According to a student at the university, classes are now closed until further notice and police as well as campus police are searching for the suspect. No one has be hurt according to sources.