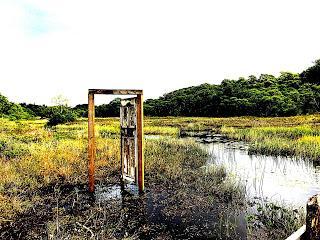 © Luke Mulholland
An Argyll nature reserve which is home to one of the finest examples of ancient oak woodland in Europe is celebrating its 40

th

 birthday this month with two days of free family events on Friday 22

nd

 and Saturday 23

rd

 September.
Arts, crafts, walks, talks and demonstrations of country crafts will be on offer in the ancient mossy oakwoods of Taynish national nature reserve, west of Lochgilphead, hosted by Scottish Natural Heritage (SNH). They include an outdoor theater performance written specially for the celebrations by Three Wee Crows and a talk by wildlife film maker Jane Smith, who has worked for the BBC Natural History Unit and National Geographic. Jane was the artist in residence at the reserve during 2016 and 2017.
Visitors can also go on a photography workshop with the award winning SNH photographer, have a go at kayaking in the beautiful coastal waters surrounding the reserve, make maps, explore the local archeology, go pond dipping, enjoy watching charcoal burning and green woodworking and head off on walks to look for wildlife and wild food. Artists from Artmap Argyll will also be on hand with activities including weaving and stone carving. Kilmartin Museum, Heart of Argyll Wildlife, Wild About Argyll, Wild Argyll, Branching Out and Argyll & Isles Coast and Countryside Trust will also be there to join in the fun.
Gordon Campbell, who manages the Taynish nature reserve, said: "We're really looking forward to these two days celebrating the reserve's 40

th

 anniversary. Taynish is such a special place, enjoyed by the local community and visitors alike and we hope families will be inspired to come and join us for some outdoor fun in this beautiful place."  
Set on a scenic peninsula in Knapdale, in the heart of Argyll, Taynish is one of the finest examples of ancient oak woodland in Europe. With its wooded ridges - 'knaps' - and waterlogged valley bogs - 'dales' - running side by side, the woodland reveals what the Knapdale landscape used to look like.
Gordon added: "Having survived here for over 7000 years, this 'temperate rainforest' is home to a wealth of wildlife. Mosses, lichens and ferns thrive in the mild, humid climate. A wide range of insect life including butterflies, moths and dragonflies flourish in flower rich grasslands and water-logged bogs. Plants that grow by the sea around the peninsula add further interest to this special place and it's here that you also have a good chance of seeing one of our other star attractions – otters."
To join in the celebrations head for Taynish Mill between 11am and 4pm on Friday 22

nd

and Saturday 23

rd

 September. The talk by Jane Smith will take place at 7.30pm on the Friday evening in Tayvallich village hall and the theater performance by Three Wee Crows will be at 7.30pm at Taynish Mill on the Saturday evening. For more information on the celebrations please contact Caroline Anderson at the SNH office in Lochgilphead on 01546 603611 or at 

[email protected]
Helping more people experience and enjoy nature in this way is one of the priorities of the Scottish Biodiversity Strategy.