Whilst the best forex trading platforms will be subject to interpretation and relative to any trader's needs, here are the most well-reputed platforms and the reasoning behind both their attributes and weaknesses. Ensuring you work with the best forex trading platforms is crucial to ensuring that you give your best chance of success. Also successful to a positive trading experience and ability to future proof your forex trading career is the understanding of the risks involved and ways these risks can be managed.
Forex trading involves a number of complex instruments which budding forex traders should be aware of. Beginners are advised to make time for extensive research and be aware of all the tools available before risking their money. It's also advisable to get to grips with Forex trading via a demo account before trading.
IG Index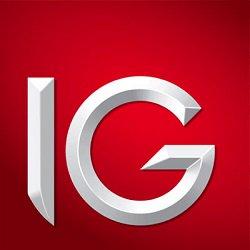 IG index offers the most accessible platforms and is regulated and available across the globe. It's industry leading trading and research tools are the envy of many smaller brokers. The information available on the platform is also extremely in-depth and FX rates remain competitive
Established in the 1974 IG Index can quite easily be considered as a leader in the Forex Broker field. Since their inception, they have welcomed in excess of 195,000 clients to their platform and cover roughly 16,000 markets. The UK based company provides a number of financial derivates including CFD's and spread betting.  In terms of cryptocurrencies IG Index offers a decent range of coins that can be traded, these include Bitcoin, Ethereum, Litecoin, Ripple XRP and Bitcoin Cash, additionally, the also offer a demo Cryptocurrency account which is well worthwhile taking advantage of due to the volatility of the cryptocurrency market.
They have been showered with a number of trading platform awards in recent years including the Online Personal Wealth Awards Best Overall Personal Wealth Provider and Best Trading Support Award.

CMC Markets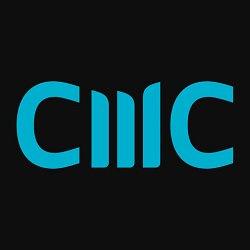 Regulated via its numerous presences in key financial hubs CMC markets is the financial derivatives arm of the GMC group.
Created in 1989 the CMC group offer a number of online retail financial trading solutions alongside a strong institutional offering. Clients are offered a broad range of financial markets to trade via their award-winning platform. Their standout product is their contract for differences (CFD's) which are available globally. Their financial spread betting platform is only currently available in the UK. Clients can spread bet or trade CFD's on over 10,000 financial instruments. Their platform also offers the ability to spread bet and trade CFD's on major cryptocurrencies including Bitcoin, Ethereum, Litecoin and Ripple XRP.
CMC markets also boast a number of awards which have been offered in numerous geographies including the UK, Australia, China and Poland.

CMC markets pricing as mentioned remains very competitive with Forex traders able to enjoy spreads from as low as 0.7 points.
Saxo Bank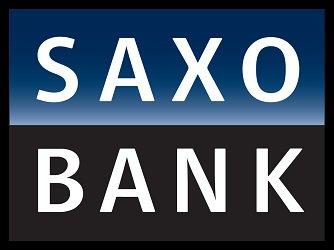 Offering a great platform and quality financial market research Saxo Banks online web platform is excellent for traders needing data at their finger's tips. Their customer service levels are high, and platforms offer in excess of 30,000 CFD's. Saxo Bank's offering will tick many of the boxes for both debutant and experienced traders. Spreads also remain competitive. As yet they don't provide a Cryptocurrency trading facility so digital currency fans should consider another platform.
Saxo Bank is a Danish investment bank which specialises in online trading, started in 1992 the Saxo Group launched their first online trading platform in 1998.
The group are fully licensed and regulated in 15 jurisdictions including Denmark, UK, Singapore and Hong Kong. Currently, they hold $16 Billion in assets under management and perform more than 1 million transactions on behalf of clients every day.
The group have enjoyed years of success and have been awarded numerous accolades over the years both in the retail and institutional sector. Last year they were named the "Best Broker" in three categories by the Good Money Guide.
Saxo Bank Trading Account
Forex.com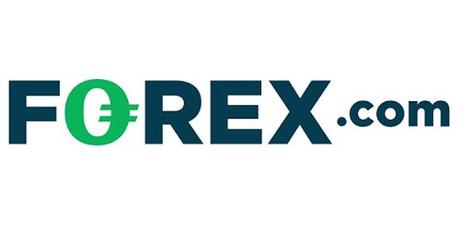 Boasting a great selection of products across its platform Forex.com is available globally. Forex's Forex Trading Platforms offer a number of intricate trading tools and excellent research documents. Ideal for traders of all levels the Forex.com platform is a great starting point and all-rounder.
A subsidiary of Gain Capital Holdings Forex.com holds $1.332 billion in assets and has a minimum regulatory capital requirement of $99m. Started in 2001 Forex.com have an enviable track record of facilitating retail business. As with many companies they provide intuitive platforms and mobile trading applications.
They also offer trading courses tailored to all levels of trading experience and offer an advanced platform for seasoned financial derivatives traders. Recently they have introduced the capability to trade cryptocurrency with many of the leading coin available to trade on the platform.
TD Ameritrade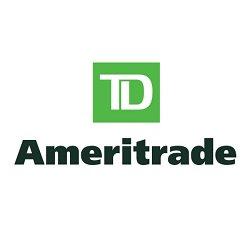 The America only FX Trading Platform sits under a CFTC regulated company and facilitates on US located business. They currently boast 11.5 million clients with funded accounts and remain one of very few brokers still offering retail Forex trading in the US. TD Ameritrade's heritage will also appeal to potential traders with the company dating back to 1955.
TD Ameritrade has the usual array of derivatives including ETF's, bonds, futures and forex trading. Their platform also provides a great level of market education with articles and trading videos. These cover technical analysis, the basics of trading markets, webinars and trading strategy tips via the TD Ameritrade network.
They also boast a number of awards including StockBrokers.com #1 for the last seven years, Kiplinger's top broker tools and were rated #1 for beginners by StockBroker.com.
At the time of writing, TD Ameritrade offer a commission-free trade deal for 60 days worth up to $600 *see details
TD Ameritrade's Forex platform allows forex traders the ability to trade over 80 currencies via the think or swim platform. Majors such as EUR/USD are priced keenly but commission represents roughly 2.00 pips.