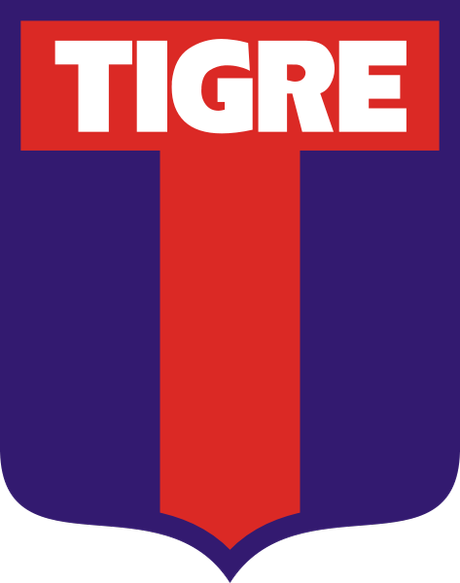 Tigre is fighting for the league title and also staving off relegation
The liger is the product between a male lion and tigress. If one were to switch the roles what you get is a tigon. If there is something that characterized these types of animals is their confused identity and how they react to certain stimuli within their habitat (in captivity) are usually erratic and inconsistent. They have the sociability of a lion but also the independent nature of a tiger.
If we want to compare a team to that type of attitude there is one team that fits that particular role right now and it would be Tigre. The team from the north of Buenos Aires have a long history of bouncing back and forth from one division to the next.  What this team is undergoing right now would make even the most savvy gambler freeze up when looking to go to and place a bet.  Forget the gambler, there could sportbooks reviews linking this finish to utter  insanity .
Their most recent ascension to the top flight has seen them be one of the more successful clubs in the first division having finished in the top five in five different occasions. Now there are as close as they have been since 2008; but there is one thing that is different- very different.
Tigre happen to be in one of the most unique situations that a football team could be in coming into the final round of a season. In any corner of the earth, a team by this stage is either fighting for a title or jockeying for the best position possible in order to stave off the bottom half of a table. They currently find themselves fighting two demons at the same time.
Coach Rodolfo Arruabarrena came out on Monday and made some comments that made many question what the mindset was at the club. "If I can get a point to avoid relegation, I would be more than happy," he said in an interview with TyC Sports.
Former Espanyol man Román Martínez was all over the place when it came to giving an answer. He admitted it. "It's great when a boxer makes a guarantee. But he has to know that he could get knocked out." Those types of comments are what leave media types looking for a juicy soundbytes grasping for actual meaning. Many teams that from a trophy standpoint are considered "minnows" would be thrilled if they found themselves in this team's situation- somewhat.
It feels like they haven't realized yet what they are doing and how they are doing it. Through all that, it is completely understandable if you look at what they are going through at this moment.
They have been with their noses to the grindstone looking to reduce a 19-point deficit that separated them from San Lorenzo at the beginning of the Apertura. Martínez said it best when he said that it was hard to really look at this particular stretch as a title run when they were literally in either relegation or promotion for 36 of the last 37 matches they played in.
In the football world, teams usually are fighting and striving to achieve the top spot. Their goals are to look to put up a fight in order to achieve the glory that no money sign can truly put a meaning to it.
Yet, they are still in limbo because they know they have to win. At the same time, they know that they depend on other results in order to be able to win the league title and also get out of the relegation playoff.
It's like digging out of the hole and suddenly seeing that the mountain top is within sight. The problem is that one false step and down the hole you could go again. Lack of aggression could see you come close but not get to the pinnacle. Too much aggression and they could slide right off the mountain.
As many have seen their plight to avoid relegation, we know that Argentine football's averages are very unforgiving of past performances. The 2009-10 season is the one that fans of the boys from the delta will always be looking at as the period that has left the club in a complete conundrum.
This season came off the heels of a tremendous campaign where they fought for the league title with Boca and San Lorenzo and ended up a goal short in what would have been simply miraculous for a team that was in the podium for the second time in three tournaments since having been promoted from the Nacional B.
Unforgiving surely.
ARGENTINE FOOTBALL RELEGATION FORMULA
Pts. Earned ÷ matches played in last three calendar years
Team Matches Points Avg.
15 San Martín (SJ)  1.297
16 Tigre 1.274
17 Atl. Rafaela  1.270
18 Banfield  1.257
19 San Lorenzo 1.239
20 Olimpo- x  1.013
As of 6/18/12
x- Relegated
They know as they saw River go down after a series of bad results saw them go down to the first division nearly a year ago. If that wasn't a bone-chilling reality check, then there are very few things that could convince the man of anything else.
As of the time this article was posted the Argentine FA (AFA) confirmed that the club would not lose their title should they win and also go into the second division in a relegation promotion.
At the same time, AFA have a strict policy of not having a team that is not in the top flight representing Argentine football at the international level.
Many will say that it offers consistency and teams like Banfield, despite having won the 2009 Apertura are now undergoing the same complication. Their present is currently what might leave a team that underwent. Yet what Tigre are about to embark on could be borderline historic at the world football level. Very rarely has anyone see a team fighting for the title and at the same time fighting for their first division lives.
Argentine Clausura Standings- as of 6/18/12
Team Points
1 Arsenal 35
1 Tigre 35
3 Boca Juniors 33
Let's get crazy for a bit. Tigre have a chance to be league champs and also head to the second division in one clean swoop. Actually, let me correct myself, I am not getting too crazy. It is a greater reality than anyone could imagine if you do not follow the Argentine league too closely.

The Scenarios
Tigre are currently tied for the top spot in the Argentine Clausura with Arsenal with one round to go. We will look at the scenarios that will have them playing for both title and promotion relegation.
Scenario number one: Tigre with a win as well as an Arsenal loss or draw would see them win the league title for the first time ever in the first division. If San Martín (SJ) and Rafaela would end up winning though, they would go into a promotion-playoff playoff with San Martín (SJ) to decide who ends up going into the into the actual promotion playoff against one of the two sides from the Nacional B.
Scenario number two: Tigre could draw, Arsenal lose, and Boca lose or draw and they win the title. San Martín (SJ) and Rafaela win and they will play the promotion playoff despite being league champs.
Scenario number three: Tigre draw. Arsenal draw and Boca win. This would also see them have to play these two sides in three-way playoff. Should San Martín, Rafaela and even Banfield win. Tigre would find themselves in simultaneous playoff on both ends of the table. The worst of these scenarios would have them play a grand total of six matches within a span of ten days.
The funniest part is that Tigre, if they are able to survive this moment, would begin the next season in fifth place in the relegation race. They would be fighting alongside newly promoted in River Plate should they finally earn it. It just tells you how the Pandora's Box of this formula. That fateful 2009-2010 season would be removed once and for all from the collective torment of the club and become an epoch of austerity that was overcome.
Just like ligers and tigons, Tigre are on the cusp of making history and they are still unable to figure whether they should celebrate or dread. If they should be happy or be wary of the rocky road ahead. The future is an unsure one and what makes it worse it that what should be celebrated by many fans is not being enjoyed for now. One thing that fans can be appreciative of is the fact that their team has fought like beasts to at least be in the position they are in right now. That, in and of itself, is not confusing.