Are We Monsters – Movie Review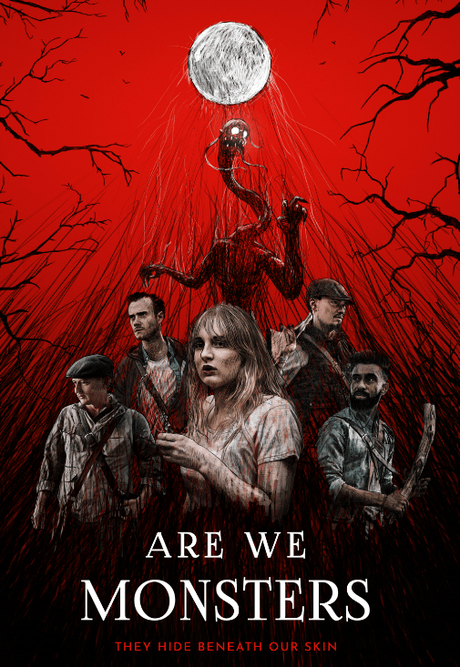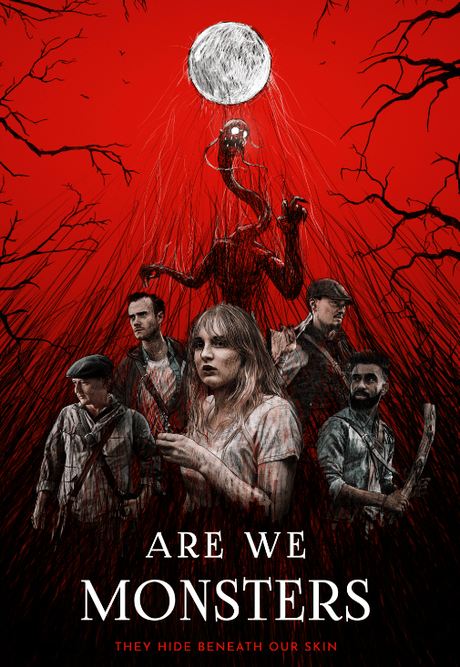 Director: Seb Cox
Writer: John Black, Seb Cox (Screenplay)
Cast
John Black
Charlotte Olivia
Justin Hayward (Darkest Hour)
Stefan Chanyaem
Jathis Sivanesan
Plot: A werewolf conflicted with identity, Maya seeks to understand the two sides of herself- before the consequences become deadly.
Runtime: 1 Hour 30 Minutes
There may be spoilers in the rest of the review
Story: Are We Monsters starts with werewolf hunters Everett (Black) and Micheal (Hayward) using their last silver bullet. In the aftermath hunters Everett & Connor (Chanyaem) need to figure out a new solution to deal with the new werewolf on the loose. Elsewhere, Maya (Olivia) has arranged to meet paranormal hunter Luke (Sivanesan) to investigate the werewolf in the woods, as she wants help to deal with the change she goes through.
The four team up to find a solution to try and help Maya live with the transformation and not need to worry about hurting people. This sees them looking into the lure of werewolves if they are ever going to understand how to stop them, even if it means killing them.
Verdict on Are We Monsters
Characters
Maya is a young werewolf; she is trying to understand how to control herself in the transformations. She wakes up in fear that she has hurt people during the attacks and is open to finding a solution. Maya is left to trust the people who are hunting her as her human side connects to the people around her.
Everett and Connor are werewolf hunters, they end up offering support to Maya. The brothers know they are out of silver bullets, the only weapon they can use to kill werewolves. They have lost loved ones to werewolves and understand the lure behind how they came into the world.
Luke is a paranormal enthusiast who offers to help Maya, he needs to document the changes she goes through. He does have his own secrets to wanting to be involved, which can see him not always being around when needed.
Performances
Charlotte Olivia brings us a character filled with fear about her actions. The desire to be a normal young woman is clear from her performance. Jathis Sivanesan brings a lighter mood to certain parts of the movie, even if his character has a much more serious discussion to be having throughout the film.
John Black and Stefan Chanyaem as the werewolf hunters are great too, they show friendship to help solve the problems.
Story
The story follows two werewolf hunters, a young werewolf and a paranormal enthusiast who are trying to solve the solution without turning to violence. This sees the four working together to understand why they want to change the typical circle.
In the story, we get to learn more about the folklore behind werewolves, with this being shown in the style of a dark fairy-tale. The four characters have their own conflict as to why they want a certain outcome. This gives them something to fight for as they search for their solution, making the journey much more complex than a werewolf attacking people.
Themes
Are We Monsters is a fantasy horror following a werewolf battling their own reasons for fighting back against the transformation. The werewolf we meet is a unique terrifying creature, unlike anything we have seen before. It offers a much different perspective of werewolves, with excellent use of effects in creating the different concepts behind what a werewolf is.
Where to Watch: Are We Monsters is available to watch here.
Final Thoughts – Are We Monsters is a smart, creative and original creation behind the werewolf legend.