Ever wonder what is being said about
you
or your
brand
across the social networks? There are tools for that and one of my favorites is called
Social Mention
.

All you do is go their
website
and put in your brand name, blog name or personal name. This morning as I went there and for the first time I put in my personal name. There is more than one of me. For one of our brand names it was interesting to see the stats:
Strength
Sentiment - Can be Positive, Negative or Neutral
Passion
Reach
There is also information on:
Top Keywords
Top Users
Top Keywords
Sources - Which social networks
You can really pull some interesting information from this website and you can also get daily emails - like a Google alert, it is called a social mention alert. There is also a realtime buzz widget for your website or blog too. All this is
FREE
.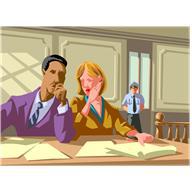 Do you know what's being said about YOU or your BRAND?