Marriages are made in heaven.
Days are gone where marriages are conducted at homes of brides or bridegrooms and temples. The urban youth of today's tech savvy modern civilization are getting married in a highly confusing environment.
From a breathtaking experience of attending 10+ marriages in the past three years, I have observed how funny and pathetic were the situations in Indian marriages.
Most of today's marriages happen in function halls, locally called as kalyana mandapam. Bride and bridegrooms will be settled down on the stage and the audience will be trying to witness the grand spectacle. This happens usually and should happen traditionally. But the realty is quite different.
I will not be able to look at the couple because I will be watching two pairs of buttocks which block my vision in gigantic proportions. And those sexy buttocks belong to two VVVIPs holding a video camera and photo camera. These two VVVIPs will direct and provide the screenplay to the entire ceremony. And I am one among the many disgruntled audience who sacrifice one day in our lives to watch the marriage ceremony.
The organizers and sponsors of this ceremony which are parents of the couple in general, will give utmost respect and listen to whatever these two idiots say. These idiots will tell us how to stand and how to sit as if we don't know these highly difficult acts.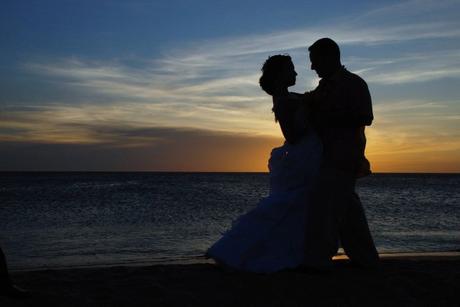 The photo sessions of the couple before and after the marriage during which they follow the strict instructions and commands given by the photographer to pose like Indian movie hero and heroines will be more hilarious than the lives of Indian IT professionals. People like me will be standing at the corner watching the live enacted romance and will be wondering " What the f**k is happening !!". My honest thoughts would be as follows.
When most of the marriages are still arranged, it will take considerable time for the couple to become intimate with each other. But these photo sessions will try to insert and inflict that intimacy and romance artificially into the minds and hearts of the couple, in front of the full public view. And the culprits for this phenomenon are these two smart and hypocritic gentlemen with alluring backs decorated with spectacular buttocks.
I have an interest like everyone in the hall to observe what happens on the stage but unfortunately it ends up in playing hide and seek game at the courtesy of this two honourable gentlemen. And every time I try to shift places to get a better view, these two gentlemen will never show mercy.
And in few marriages, I noticed this technological marvel of drones with a camera rising up into the air only to make noise. I don't understand what would they be able to capture from the top view when the direct horizontal natural view itself is full of hindrances with hot fleshes of buttocks.
And there is a new modern concept called Reception which is where I find things outrageously funny. I don't clearly understand the science behind the naming of this event as 'RECEPTION'.
My basic knowledge tells me that Reception means the act of receiving. But I remember no one receiving me either at bus station or railway station. Does the meaning of this event is greeting the guests at the entrance or is it receiving and accepting the newlywed couple into the society? Whatever it is, this naming is highly misleading and needs a revamp.
Inspite of the confusion, my friends, relatives and parents enlightened me that reception is held nowadays because people are busy in their lives and attending reception for an hour will be more comfortable to them than attending marriage which is cruelly scheduled too early in the mornings. And I am not ready to buy this theory because we all know people are not that much busy in their lives and it doesn't involve any amount of significant sacrifices and compromises in their lives to spend a day for their loved one's marriage which is once in a life time ceremony.
My friend was sharing her thoughts about guests standing in queues during wedding reception just to wish the couple. If people are really busy in their lives to attend marriages and so they are attending reception, why would they want to stand in the queue? And that too standing in the queue will give them one photograph taken and directed by the two gentlemen born with beautiful buttocks.
I don't want to comment on pre wedding photo and video sessions of the couple in exotic locations. It is their personal wish and interest for candid photos. But are these pictures really candid?? God only knows!
Marriages are not made in heaven anymore. They are choreographed on a beautifully decorated stage by two gentlemen with beautiful buttocks.
---
All the views expressed are personal and there is no intention to hurt anyone's feelings and criticize tastes and traditions of marriages.
Images are taken from Pixabay.