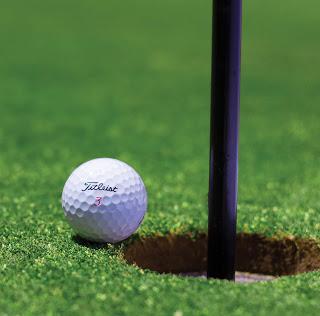 For amateurs during a friendly golf game forgetting, or even

neglecting,

to follow some of the

rules changes

may not add up to a big difference in score but, in professional tournaments, the results could lead to unfavorable decisions.

Recently, several PGA Tour players have complained about the new rules of golf.

Rickie Fowler at the WGC-Mexico tournament, for example, dropped a ball from shoulder height (instead of at the knee) and incurred a one-stroke penalty.

Fowler

said, 

"I think, with the new rules that have been put in place, it's not doing any favors for our sport. I get to drop from my knee and look stupid.' So, no, like I said, it was on me, but I think it's a terrible change."
Related: How Flubs from PGA Tour Golfers Teach the Rest of Us

R&A chief executive

Martin Slumbers' t

ake?

"As professionals, we all have to know the rules...the rules are an important part of our game."

How are the changes to the rules of golf affecting

your

game?

(For a detailed list, follow the link.)

First, let's briefly go over a few of the positive rules changes:

1. No penalties for accidentally moving your golf ball during search and on the putting green.

2. Relief is given for an embedded golf ball (except in sand).

3. Eased rules on touching impediments in the bunker.

Related Read

: Sportsmanship and the Rules of Golf

Perhaps these would be considered negative rules changes:

1. Drop golf ball from knee instead of from shoulder height.

2. Leave flag in when putting.

As an amateur, I struggle with the new rules change of leaving in the flag when putting - my playing partners have asked me, "do you want the flag in or out" when, in previous events, there was no choice to be made.

Dave Pelz

has mentioned that the flag left in the hole can actually help the odds of your ball finding the bottom of the cup.
"Perhaps most surprising, when the flagstick leans either slightly toward the golfer or away, the odds of it helping to keep the ball in the hole increase: With the flagstick leaning away from the golfer, the hole becomes effectively larger; when the flagstick leans toward the golfer, the ball rebounds downward, again helping shots find the hole."
It is important, however, to check the severity of the flagstick lean as it can also prevent your ball from going in the cup.
Do you find that the adjusted rules of golf have had unfortunate consequences on your round (you have been penalized, for example)? Feel free to write your comments below and on Twitter @
Golf4Beginners
.