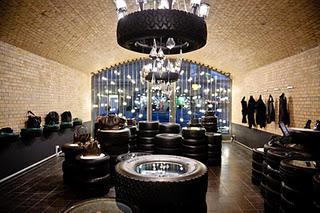 Funky Architecture in Berlin Germany, this place is called
"Bow"
and it is a shop. Its decoration is really something! Big huge rubber tires placed all over become fonctionals as lamps, trays, seatings...
The shop displays the work of two German designers: high-end leather bags, belts and other accessories by Michael Lawrenz  and watches, jewelry and accessories by
Christian Koban
.
More at
TCH