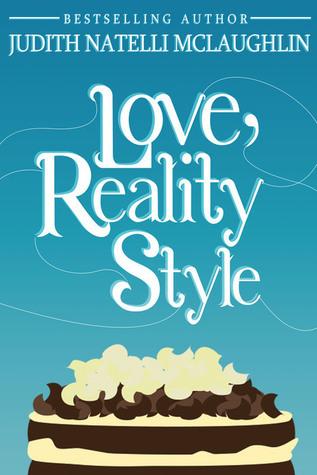 LOVE, REALITY STYLE BY JUDITH NATELLI MCLAUGHLIN

I got this ARC from the publisher via NetGalley in exchange for an honest review.
WHAT'S IT'S ABOUT
BLUE MOON PUBLISHERS (KINDLE), EXPECTED PUBLICATION 7 JUNE 2016OPENING
239 PAGES
WHAT I THOUGHT
When cake-loving third-grade teacher Mary Grace Falcone receives a proposition of marriage from her germ-phobic boyfriend Ralph Ichy, her comfortable life is thrown into a tailspin. Should she marry Ralph? The man dubbed "the CEO of Antiseptic Hands"? Reluctantly, and despite the differing opinions of her best friends Jayde and Annie, Mary Grace accepts. Her decision gets her meddling mother off her back, but also lands her on a reality wedding show where handsome host, Nick Charmin, unexpectedly falls for her.
Will Mary Grace choose hot Nick or faithful Ralph? Is the decision really hers to make? And, is a slice of cake actually the answer to all of life's problems?
Ralph Ichy was certain he would do it this time despite having failed miserably in his last two attempts.
Love, Reality Style is very different from the books I usually read. I tend to like my fiction dark and slightly twisted. This book made a refreshing change. I really wasn't sure what to expect but was pleasantly surprised. The book is really funny at times and very realistic. The course of real love never runs smoothly. I really didn't like Ralph as a character. I thought he was weird (not in a good way) and couldn't understand why Mary Grace agreed to his proposal in the first place. Out of pity? Because he loved her which is better than marrying someone who feels nothing for you? An elaborate joke? The characters are very real and completely sympathetic. Love, Reality Style offers a very realistic portrait of life, how people aren't perfect and everyone makes mistakes. The characters were flawed and very human. I wouldn't be first in line to read this type of book again but Love, Reality Style is perfect for someone who wants a light, frothy read that will make you smith and laugh. Love, Reality Style is perfect escapism.