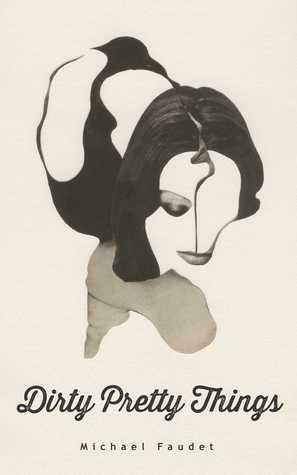 DIRTY PRETTY THINGS BY MICHAEL FAUDET
ANDREWS MCMEEL PUBLISHING (KOBO), EXPECTED PUBLICATION JUNE 2016
288 PAGES
AUTHOR'S FACEBOOK PAGE

I was given this ARC by the publisher via NetGalley in exchange for an honest review.
WHAT'S IT'S ABOUT
He paints vivid pictures with intricate words and explores the compelling themes of love, loss, relationships, and sex. All beautifully captured in poetry, prose, quotes, and little short stories.
Michael lives in a house by the sea in New Zealand with his girlfriend, international bestselling author, Lang Leav.
AWAY FROM YOU
I think of thoughts
That cannot be
No hand can reach
Across this sea
The seasons change
On distant shores
From frosty skies
To sunshine blue
As summer's touch
Undresses you -
WHAT I THOUGHT
Dirty Pretty Things is a wonderful collection of vibrant, striking poems, short pieces of prose, quotes and little stories. I had a great time reading this collection from a writer I've never encountered before. I love finding new writers to adore; it's like wading through the trash and finding a lovely shiny diamond. So many pieces in this collection are quite sensual without being explicit or pornographic. They were a joy to read. The title of the collection is an accurate reflection of the contents. The collection is packed with lovely, pretty little objects with just a hint of a dirty undertone. I could happily have read a collection two or three times the length of this one and felt quite sad when I read the end. Notable pieces include Away From You, Lost Words, Vodka, Pen Portrait, The Picnic and Teach Me. One example of a sensual piece in this collection:
OVERWHELMED
I know I shouldn't be telling you this, she said, but I have
an overwhelming urge to fuck you - right here, right now.