Hi Friends!
I hope you all had a relaxing Memorial Day weekend. 
I absolutely love this time of year when the flowers start to bloom and the weather warms up.  I just planted flowers in my window boxes and pots.  I'll have to take more pictures once they become fully grown!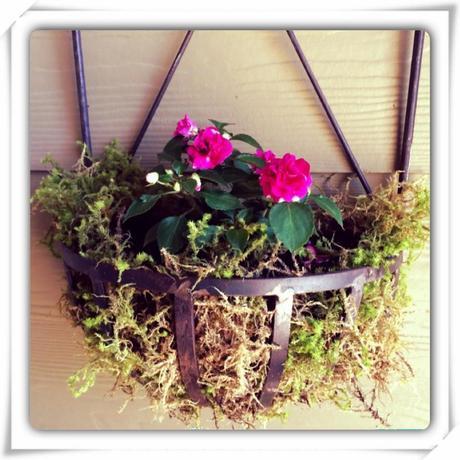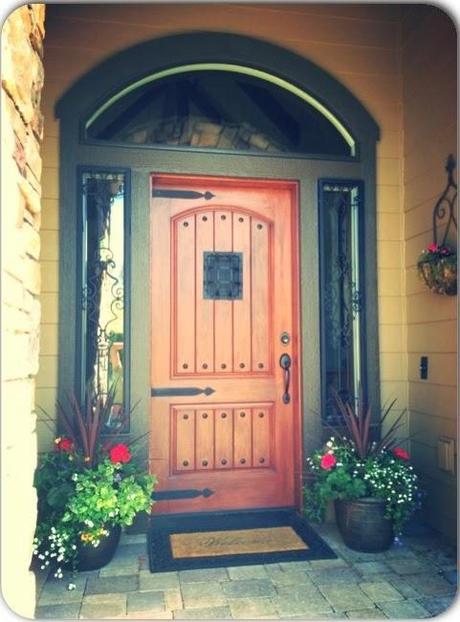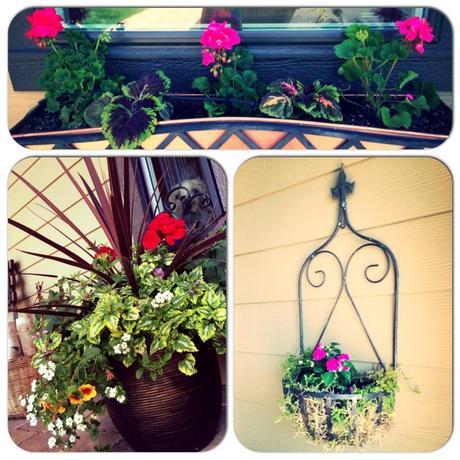 Every year our plan is to add one major addition to our landscape.  Last year we planted large trees in our front yard.  This year we decided to skip adding bark/rock and shrubs to the front and opted for a sports court as our "big ticket" item this year! I happen to LOVE the sport called Pickleball.  It originated in the 60's in Seattle and happens to be the fastest growing sport in America.  Yes, if you google "fastest growing sport" pickleball really is what will come up. :-)  It actually says it is "sweeping the nation".  It's a cross between tennis, ping pong and badminton.  In fact, I just played in a big tournament this weekend and took home 2nd place in the mixed (men/woman) championship.  Final score was 13/15 so it was close.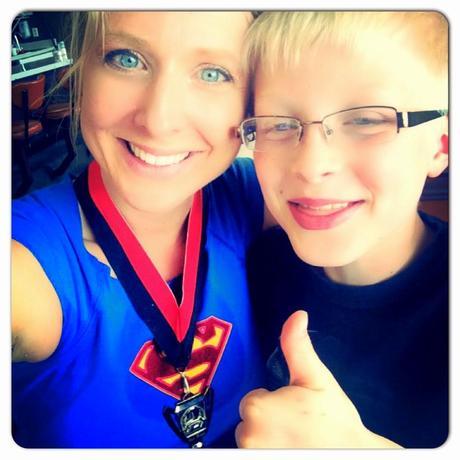 With my son cheering me on. :-)
At first we were thinking it might be ready the end of this month but it's probably more likely to be done mid June.  Just as long as it's before the kids get out of school I am thrilled!  My youngest daughter thinks it's a dance floor "as is"......I'm fine with that.  :-)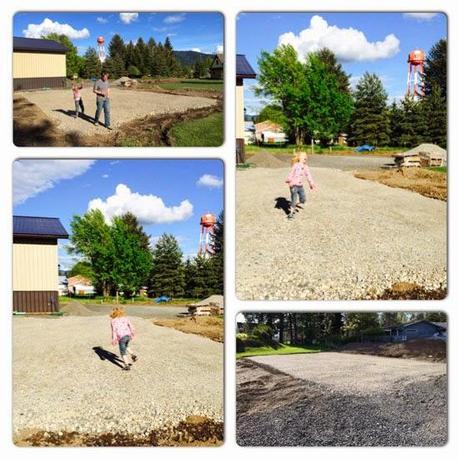 Along with a fairly spastic (but incredibly fun) daughter is our spastic Goldendoodle dog Duke.....these set of photos say it all.  :-)  I love the smell of the lilac trees!  It's fun to bundle up the lilacs for inside the house.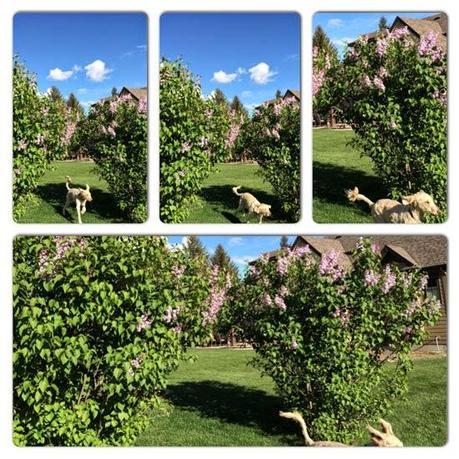 Talking about running, on my jog this morning I couldn't help but take a photo of this lovely front yard (Ya, I know, I'm one of THOSE types of people....attempting to discretely snap photos at anything and everyone!)  I can just imagine how pretty this will look at the end of September!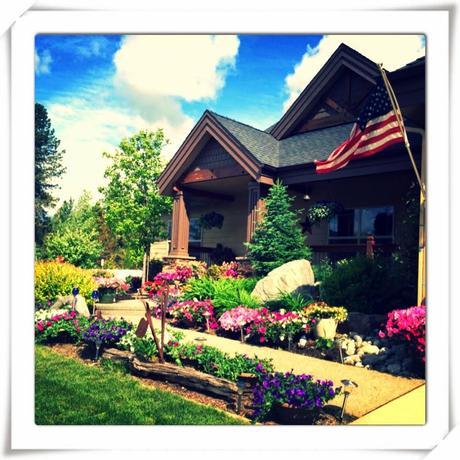 On that same jogging route I saw this tree - anyone know what it is called?  It is SOOOO pretty!!!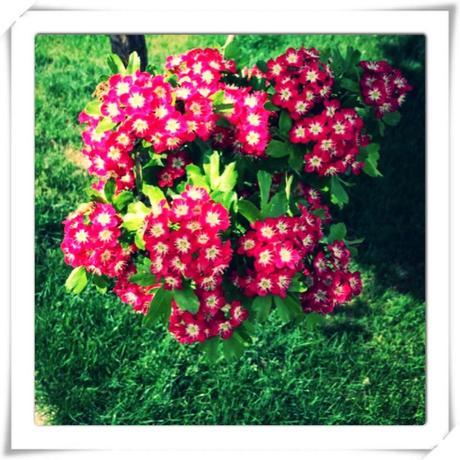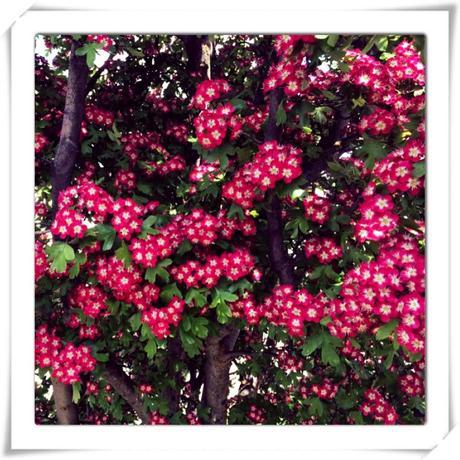 These were last years flower boxes. (end of season)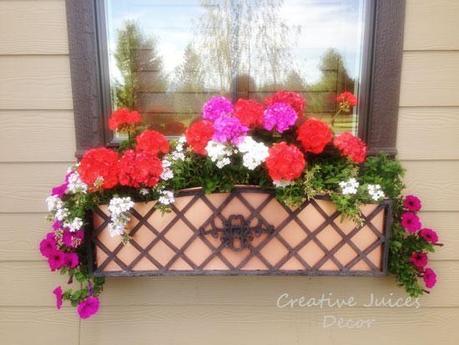 This year has a different theme!  Lots of fun. :-)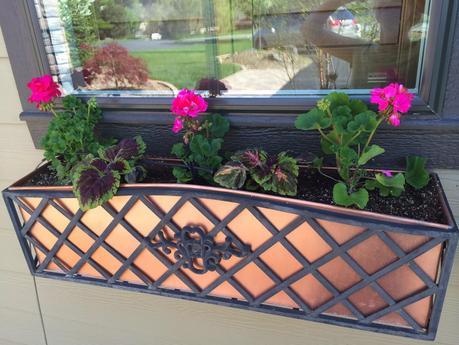 I can't wait to bring you more pictures of the completed pickleball court and would encourage anyone to try out the sport!  You can play it young or old - which is awesome.......simply awesome. ;-)
Enjoy your week!