We all know the saying… April Showers brings May flowers.. that's all fair and good but we still need to get through all the rain and wet. Here's some cool Manly Umbrellas from the Dudepins Shop that will help you get through the dark and rainy parts of April.
5. The two person umbrella – $60 – Buy Now
Let out your inner romantic and stroll along as a pair on your next rainy date night out.. This awesome two-person umbrella not only looks great, but it's also unique as hell. The umbrella spans 6′ and 3′ deep, and is made from lightweight dual steel tubes and finished off with an elegant black top that comes with its own 100% nylon pouch. You'll never again have to fight you're parent, sibling, or significant other for some valuable head space under the umbrella. Check it out.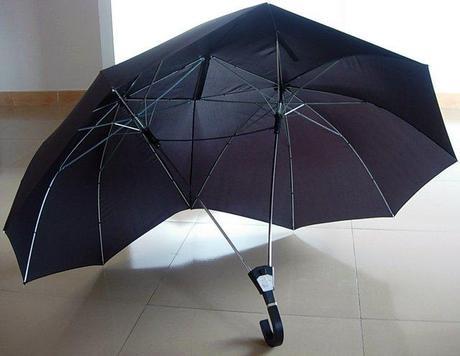 4. F the Rain Umbrella – $45 – Buy Now
Let's face it, the rain sucks (period). This umbrella is a visual tribute to what we're all thinking, i.e. the rain should go and f-itself. Check this bad boy out and pick one up today.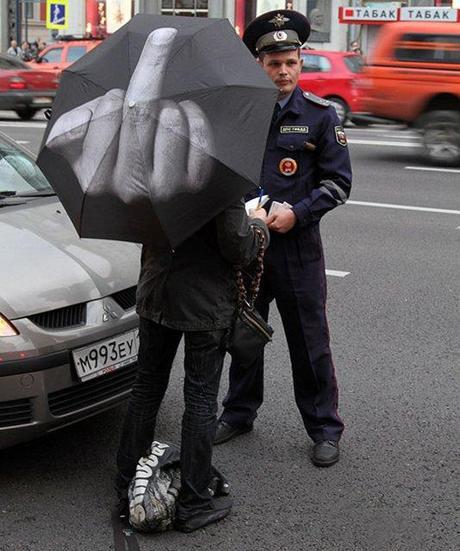 3. Look, it's the sky, umbrella – $48 – Buy Now
This umbrella lets you enjoy the blue sky even on the darkest and rainiest of days. Designed by Tibor Kalman and Emanuela Frattini Magnusson in 1992, the Sky Umbrella's exterior gives away nothing more than a plain, black canopy and a simple wooden handle. Once opened, the umbrella's interior reveals a cheerful blue sky dotted with fluffy, white clouds. The umbrella is made of study nylon covering the photo-process-printed sky on polyester. Check it out.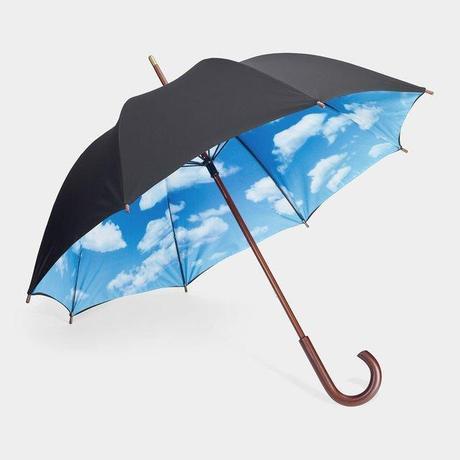 2. Sword Handle Umbrella – $40 – Buy Now
In his book Civilization and its Discontents, Sigmund Freud address the tension between man's individual aggressive instincts and civilization's interest in social harmony. This idea is reflected here as the gentleman's umbrella meets the warrior's sword. Ask yourself, what's cooler than strolling down the street with a sword handle umbrella…. ya, we thought so. Check it out.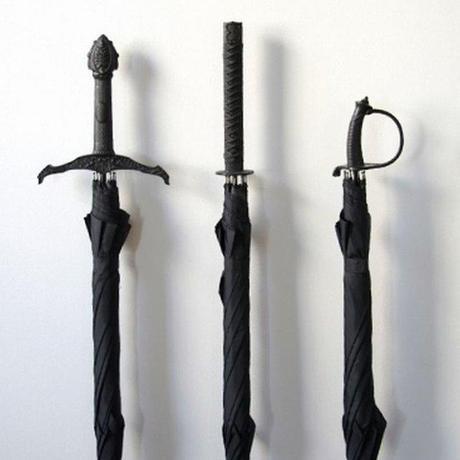 1. Burberry Trafalger Check Umbrella – $215 – Buy Now
For the stylish and classy gentleman, we bring you the Burberry Trafalger Check Umbrella. Yes it's $215 and yes, it does make a hell of a statement. If Donald Trump carried around his own umbrellas, then this is a mighty fine candidate for what he would be carrying. Check it out.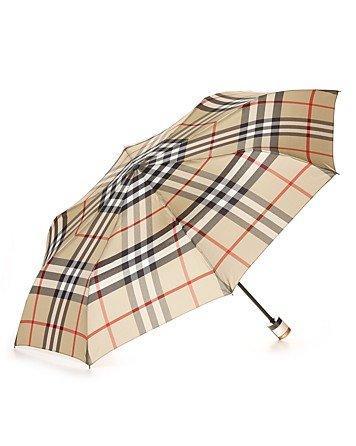 That's a wrap. Check out the Dudepins Shop for a large selection of cool manly gear. Go Now.
Comments
comments