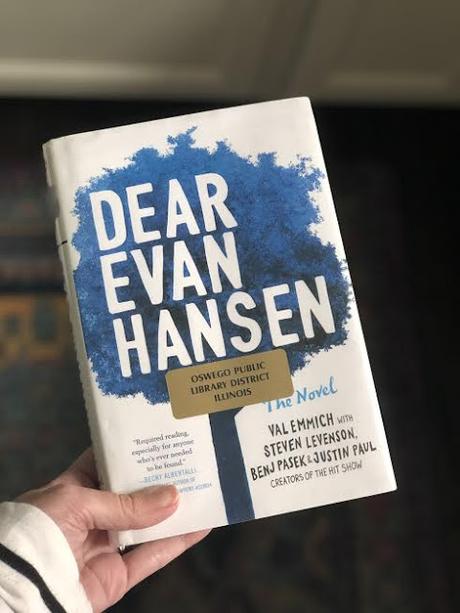 Hi friends and I can't believe we are already at the end of the month already! This month flew by with so many exciting things that we did such as Landon's Birthday Party, Easter, getting our porch ready for spring and more! May has a ton of fun thins also planned including a trip to San Francisco which I can't wait to share with you all!
Ok but let's talk about this month's book club, Dear Evan Hansen. So many of you were excited about reading this YA novel.  Many of you had seen the musical ( I'm still in hope to get tickets soon to see it ) but didn't realize about the novel! Here's a small synopsis of the book.
Synopsis : A letter that was never meant to be seen by anyone draws high school senior Evan Hansen into a family grief over the loss of their son, he is given the chance of a lifetime; to belong to his school, his community and even more, himself. He just has to stick to a lie that he never meant to tell. Connor parents have taken Evan him like he was their own, and they are desperate to know about out their son's friendship with Evan. As Evan gets pulled deeper into a swirl of anger, regret and confusion, he's not sure if he's helping the family or hurting them. A simple lie that leads to complicated truths in this coming of age story of grief, authenticity and struggle is the perfect quick read for parents and young adults like.
My Thoughts:  I adored this book you guys. It just takes you on a journey that revolves around this lie but continues to build up until it reaches a huge breaking point. Towards the end of the book is where I let loose of a lot of emotions I had while reading it. Of course there were tears reading a few chapters and happy to say as it all came together in the end. A truly great novel ( and if you're into musicals- the soundtrack is incredible too ) I def shared this with a few friends who were looking for some great coming of age books for their kids going into high school. It deals with a lot but I think have several great conversations starters for your kids to have as well.
Did you enjoy the novel?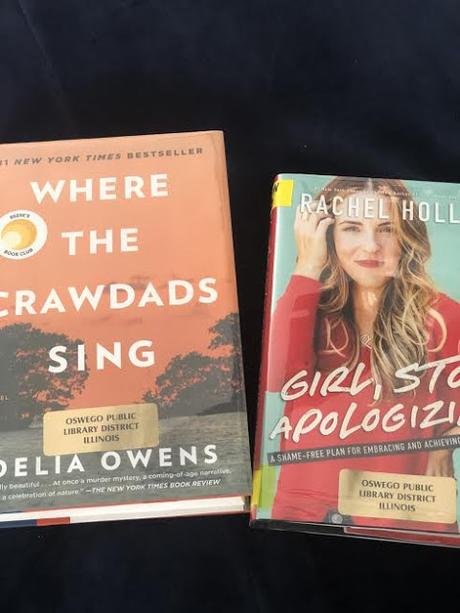 Vote for the book you want for May in the comment below! 
Feel free to check out other book club reviews!
March
Party Girl
January