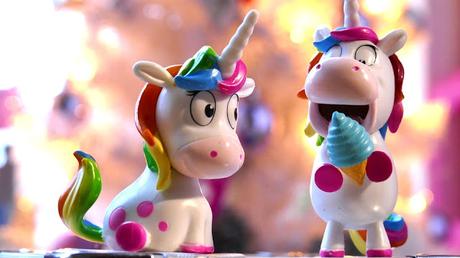 April 9th is...
National Unicorn Day, National Name Yourself Day, National Winston Churchill Day (1963), Civil War Ending (1865), Jenkins' Ear Day (1731), National Cherish an Antique Day, Appomattox Day, Jumbo Day, World IoT Day, National Chicken Little Awareness Day, National Chinese Almond Cookie Day, National Former Prisoner of War Recognition Day, Vimy Ridge Day (Canada), International Gin and Tonic Day, Dry or Powdered Milk Birthday (1872), First Public Library Opened (1833), World Konkani Day, Bataan Day, Observation of Nazi Occupation (Denmark), Martyrs' Day (Tunisia), Araw ng Kagitingan (Philippines), St. Casilda's Day
MORE:
International Be Kind To Lawyers Day, National Library Workers Day, National Library Day, Free Cone Day (Ben and Jerrys)
PLUS -
interesting books to read and free printables, paper crafts, kid crafts, activities, and coloring pages.
Want more Holidays to celebrate? Click for our Index of Holiday FreebiesSocial Media:
#NationalUnicornDay #UnicornDay
---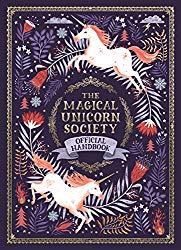 National Unicorn Day
-- The perfect day to remember how tales of magic and enchantment influenced your imagination as a child. Unicorns have been a popular mythical creature since ancient Greek times when people believed they lived in India. Originally unicorns were considered fierce, powerful animals not to be meddled with. But now they are seen as a symbol of love, purity, enchantment, and magic.
Read: The Magical Unicorn Society Official Handbook
-- These learned lovers of unicorns have created a veritable treasure trove of unicorn lore ― the facts, the fiction, the where, why and what of these elusive creatures. Discover where unicorns really live around the world, how to find them, and what they eat Learn how to look after them, what powers they have, how to tempt them, train them, and even ride them, and so much more. With breathtaking artwork from Helen Dardik and Harry and Zanna Goldhawk, this special book is the ultimate gift for true believers.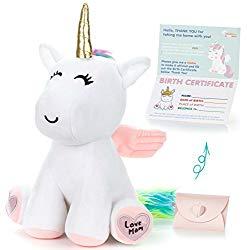 • White Unicorns Plush Toy --
For the little or big girl who believes in Unicorns, this will light up their eyes and make their special occasion more magical. Pink Wings, a Golden Horn and a bright Rainbow Mane, which looks great against the white fur. Unicorn Paws have special paws you can write special messages on. You can use dry erase markers or permanent. A great way to personalize the gift, or let child put their own stamp on it. A great present for a Birthday, Christmas, Graduations or Valentines Day.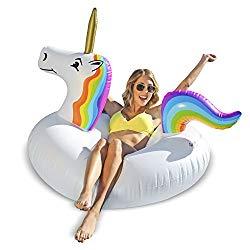 • Unicorn Pool Float/Party Tube --
The GoFloats Unicorn Party Tube makes a splash wherever you go. Everyone at the pool will want to take their turn on the magical unicorn float! Snap a picture and show off your mythical unicorn! The unicorn's rainbow mane and tail makes for an amazing photo in the summer sun.
• Unicorn Coloring and Activity Books
---