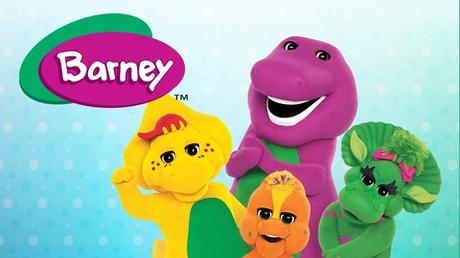 Barney and Friends TV Shows
April 6th is...
Barney and Friends
debuted (1992), Plan Your Epitaph Day, National Sorry Charlie Day/Charlie the Tuna Day, First Olympic Games opened in Athens Greece (1896), North Pole discovered (1898), Teflon invented by Roy Plunkett/National Teflon™ Day (1938), Swanson introduced the TV Dinner (1954), First Hostess Twinkie sold/National Twinkie Day/Hostess Twinkie Day (1931), United States declared war against Germany (1917), Army Day, Church of Latter Day Saints Day/Church of Jesus Christ of Latter-day Saints Day, Drowsy Drivers Awareness Day, Jump Over Things Day, Fresh Tomato Day, International Day of Sport for Development and Peace, National Student-Athlete Day (NSAD), Knock Your Socks Off Day, National Caramel Popcorn Day, National Siamese Cat Day, National Tartan Day, New Beer's Eve, Post-It Notes Birthday (1980), Bohring-Opitz Syndrome Awareness Day, International Whistler's Day, World Day of Physical Activity, Feigenbaum Constant Day, California Poppy Day, Carbonara Day, Chakri Day/Chakri Memorial Day (Thailand), Fête of the Little Boats (France)
MORE:
Every Day is Tag Day/Tag Day, International Pillow Fight Day, National Love Our Children Day, Tangible Karma Day, Slow Art Day
PLUS -
interesting books to read and free printables, paper crafts, kid crafts, activities, and coloring pages.
Social Media:
@officialbarneyandfriends #BarneyAndFriends
Want more Holidays to celebrate? Click for our Index of Holiday Freebies
---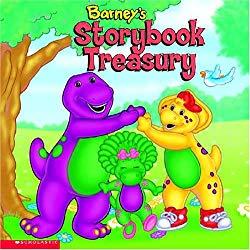 Barney and Friends debuted (1992)
-- Barney was created in 1987 by Sheryl Leach of Dallas, Texas. The idea came to her while considering TV shows she felt would be educational and appeal to her son. She brought together a team who created a series of home videos,
Barney and the Backyard Gang
, which also starred actress Sandy Duncan in the first three videos. One day in 1991, the daughter of Connecticut Public Television executive Larry Rifkin rented one of the videos. Rifkin pitched the show to CPTV president Jerry Franklin, whose preschool son also fell in love with it.
Read: Barney's Storybook Treasury
-- Barney shares six of his favorite stories. From make-believe birthday parties to winter days in the snow, Barney guides young readers through wonderful adventures which make learning fun. Full color illustrations. Padded cover.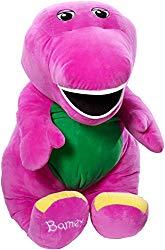 • Speak 'n Sing Jumbo Barney --
Get ready for a great big hug and lots of fun singing and talking from a friend you know and love. Just press Barney's foot to hear him sing his favorite song: 'I Love You'! He also comes to life with 19 phrases!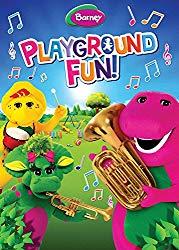 • Barney: Playground Fun - DVD --
Have a playdate with Barney! As Barney toots his horn, Baby Bop parades her bicycle. Angela learns the
ins
and
outs
from her pet turtle, while everyone discovers family treasures. Join in on a game of
I Spy
and watch the time fly by. Sing along to your favorite songs and have a tee-­-rific time with Barney and his friends!
• Barney Coloring and Activity Books
---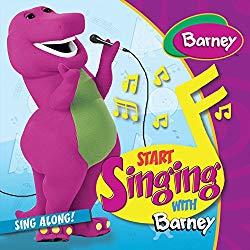 Start Singing With Barney
Amazon Freebies:
•
Free Barney apps
•
Listen to Barney LPs
with a Free Trial of Amazon Music Unlimited
•
Watch Barney Videos for Free with a Free Trial of Amazon Prime
---
Free Printables, Coloring Pages, Activities and Crafts:
•
44 Barney and Friends pictures to print and color
• Coloring - Barney and Friends Coloring Pages | PBS KIDS
• Barney and Friends dot to dot printable worksheets
•
Barney Wallpapers
•
Barney Radio | jango.com
• Barney Games | 29 free fun and educational games
• Barney and Friends on Spotify
• Barney and Friends | Parents and Educators | PBS Kids
•
Barney Birthday Party Ideas
•
Barney and Friends Online Coloring
---
Plan Your Epitaph Day
- Dedicated to the idea a forgettable gravestone is a fate worse than death. Because, if you do nothing, someone else will simply put your name and dates on your gravestone, period. If you are terribly unlucky, they'll add something like
Dearly missed
or
Beloved Cousin
or maybe even worse.
National Sorry Charlie Day/Charlie the Tuna Day
- Honoring Charlie the Tuna who is always rejected for the tuna fish can, but keeps on trying. This is a day to reflect on all the times we have been rejected in our lives and how we have survived anyhow. It happens to everyone. The important thing to remember is how you
bounced
back and what you learned from all those rejections.