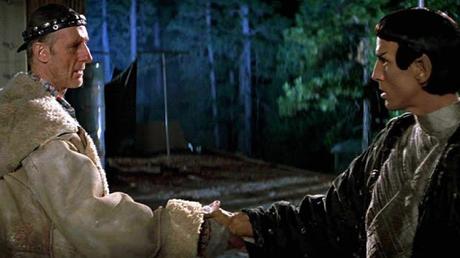 April 5th is...
First Contact Day/Star Trek Day, National Go For Broke Day, National Raisin and Spice Bar Day, National Read a Road Map Day, Helen Keller's Miracle (1887),
Married . . . with Children
TV Premiere (1987), Howard Hughes Died (1971), Kurt Cobain [Lead Singer Nirvana] Died (1994), Accelerate ACL Awareness Among Young Women Day/National AAAYW Day, Gold Star Spouses Day, National Dandelion Day, Global Crowdfunding Day, Bell Bottoms Day, National Deep Dish Pizza Day, National Dandelion day, National Flash Drive Day, National Caramel Day, Tomb Sweeping Day/Qingming Festival, Fortuna/Festival of Good Luck
MORE:
Hospital Admitting Clerks Day, Student Government Day, National Walk to Work Day, National Kids Yoga Day, Gumboot Friday (New Zealand), Orphan's Day (Egypt), Rosh Chodesh Nisan, Shabbat HaChodesh
Social media hashtags:
#FirstContactDay #StarTrekFirstContactDay #StarTrekDay
PLUS -
interesting books to read and free printables, paper crafts, kid crafts, activities, and coloring pages.
Want more Holidays to celebrate? Click for our Index of Holiday Freebies
---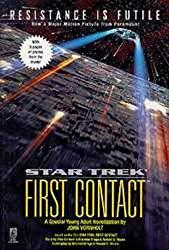 First Contact Day/Star Trek Day
-- A holiday celebrated to honor both the Warp 1 flight of the Phoenix and first open contact between Humans and Vulcans on April 5th, 2063 in Bozeman, Montana
(Star Trek: First Contact)
. On Earth, children were given a day off from school, a fact Captain Kathryn Janeway remembered was really the only way it was celebrated.
Read: Star Trek: First Contact
-- The novelization of the
First Contact
film, including a behind-the-scenes look at the making of the film. Captain Pickard, Commander Riker, Lieutenant Commander Data and the rest of the crew must face their greatest foe, the half-organic, half-mechanical Borg. Picard and his comrades launch a journey through time to discover the Borg's deadliest secret when the deadly alien race threatens to assimilate the entire Federation.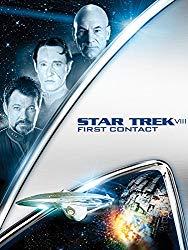 • Star Trek VIII: First Contact --
Capt. Picard and his crew follow the Borg back in time to stop them from preventing Earth from initiating first contact with Vulcans.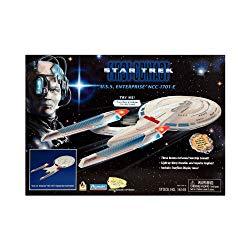 • Star Trek First Contact USS Enterprise NCC-1701-E Electronic Starship --
From the Hit Star Trek First Contact Movie. Includes three Button Activated Starship Sounds. Light Up Nacelles and Impulse Engines. Includes Starfleet Display Base.
• Star Trek Coloring and Activity Books
---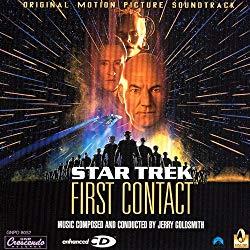 Original Motion Picture Soundtrack
Amazon Freebies:
🖖
Free Star Trek ebooks
. No Kindle? Download a
FREE Kindle Reading App
🖖
Read Star Trek ebooks for free with a Free Trial of Kindle Unlimited
🖖
Free Star Trek apps
🖖
Free Star Trek games
🖖
Listen to Star Trek LPs with a Free Trial of Amazon Music Unlimited
🖖
Watch Star Trek Videos for Free with a Free Trial of Amazon Prime
🖖
Listen to Star Trek Audible books with Amazon Audible, and Get Two Free Audiobooks
🖖
Free Alexa Skills | Star Trek
---
Free Printables, Coloring Pages, Activities and Crafts:
• How to Make First Contact
🖖
Leonard Nimoy Explains the Vulcan Salute
🖖
Star Trek coloring pages
🖖
Star Trek Papercrafts
🖖
How to build your own 'Star Trek' spaceships out of paper
🖖
Star Trek Paper Toys
🖖
The Science of Star Trek
🖖
Free Star Trek Online Game
🖖
Star Trek Adventure Freebies
🖖
Vulcan proverbs
---
National Go For Broke Day
-- The infantry's motto,
Go for Broke,
was derived from a Hawaiian pidgen phrase used by gamblers risking all of their money on a single roll of dice, according to
Know Your Phrase
. Although many use the phrase in reference to risk taking or gambling, the connection to U.S. Army Asian-Pacific Medal of Honor Recipients is rarely made.
National Raisin and Spice Bar Day
-- The perfect time to reminisce back to the aromas of your grandmother's kitchen, and those delectable treats which would emerge. Sometimes comfort foods come in the form of raisins and spice fresh from the oven. Dig through those old family recipes for Raisin and Spice Bars, then make a few scrumptious batches to keep the tradition alive. #RaisinAndSpiceBarDay
National Read a Road Map Day
-- The earliest road map was the Britania Atlas, which drawn by cartographer John Ogilby in 1675. Today is a great day to either plan or take a road trip using a route planned on a traditional road map. If the weather is not conducive, learning little tricks of the United States road system can be fun and educational, most Atlas' have pages of travel information. #NationalReadARoadMapDay
Helen Keller's Miracle (1887)
-- Anne Sullivan went to Tuscumbia, AL, in March 1887 to teach the
unteachable
deaf and blind Helen Keller. Although Keller was resistant, Sullivan was determined, and after only one month she succeeded in reaching her: she placed Keller's hand under a gushing water pump and used sign language to spell
w-a-t-e-r
into her palm. Helen grasped the meaning — spelling the word back into Sullivan's palm — and excitedly learned 30 more words that day.
National Walk to Work Day
- On this day, Americans are encouraged to walk to work. If you can't walk to work, walking during lunchtime, or another time of the day. The goal is to walk 30 minutes a day. Health officials are hoping this will encourage people to add a 30-minute walk to their daily lives. Health officials, medical agencies, and medical organizations around the country state a 30-minute walk will significantly improve your health. The benefits are many, including lower weight, less chance of heart disease, less risk of diabetes, and much more. This translates to a longer and healthier life.