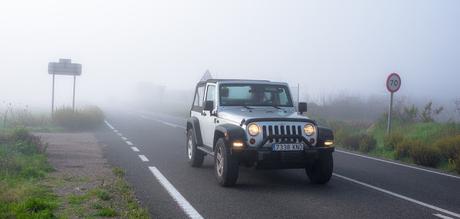 April 4th is...
Jeep 4x4 Day, International Day for Landmine Awareness and Assistance/United Nations' International Day for Mine Awareness and Assistance in Mine Action, First Home Phone Installed (1877), International Carrot Day, National Ballroom Dancing Day, National Walk Around Things Day, World Rat Day, National Chicken Cordon Bleu Day, Martin Luther King Jr. fatally shot (1968), NATO established (1949), National Hug a Newsperson Day/Hug a News Anchor Day/Hug a Newsman Day/Hug a Newswoman Day, International Rock Beat Day, 404 Day, Vitamin C Day, National Ramen Noodle Day, Victims of Violence Holy Day/Victims of Violence Wholly Day, Square Root Day, Chocolate Milk Powder Day (1828), D.A.R.E. Day, Atlanta Day, Bonza Bottler Day, National School Librarian Day, Children's Day (Taiwan), Cold Food Festival/Hanshi Festival/Tết Hàn Thực
MORE:
National Tell a Lie Day, National Burrito Day, National Fun at Work Day, National Alcohol Screening Day, RAINN Day, Kickball Day
PLUS -
interesting books to read and free printables, paper crafts, kid crafts, activities, and coloring pages.
Want more Holidays to celebrate? Click for our Index of Holiday Freebies
---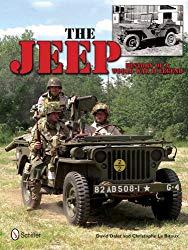 Jeep 4x4 Day
-- Jeep® brand owners, fans, and followers can join the Jeep brand on April 4th to celebrate another year of making #4X4DAY a day to get outdoors and celebrate with their Jeep vehicle. @Jeep will post adventure content from influencers, fans, and forums, including Jeep Jamboree, across time zones around the world to create a 24-hour 4x4 Instagram celebration.
April 4, known to friends, fans and followers around the world as 4x4 Day, is a day specifically meant to celebrate the freedom and adventure that come with owning a Jeep vehicle,
said Tim Kuniskis, Head of Jeep Brand, North America.
Read: The Jeep: History of a World War II Legend
-- An American classic! This new book is a detailed, highly illustrated look at the legendary World War II era Jeep. Detailed text discusses Jeep planning, development and production, then moves into its World War II variants, specialized equipment, accessories and use by other Allied forces. Nearly 200 high-quality color and war-era photos show the Jeep in its many functions. Up-close, detailed images show the differences between variant types. This book is a concise reference for the Jeep enthusiast, historian and restorer.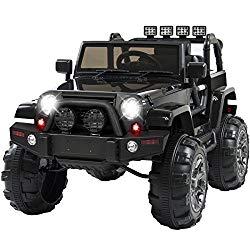 • 12V Ride On Car Jeep --
Nothing's better than cruising in your truck, the sun shining down, and a juice box in hand. Start 'em young and add a car to the garage with this ride-on truck, complete with in-car and remote-control steering. Adventure awaits: get some grass in the treads of those traction wheels and conquer the backyard with a spring suspension system. These trucks are built large, scaled small, for your little one's biggest adventures.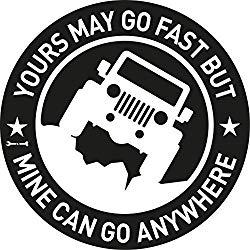 • Car Sticker for Jeep Enthusiasts --
The
Yours May Go Fast But Mine Can Go Anywhere
Vinyl Decal Sticker from Wrenches and Bones. Constructed from High Quality, Extra-Durable Vinyl, this decal is noticeable, insightful and straight-to-the-point. The Perfect Gift for a Jeep Enthusiast
• Jeep Coloring and Activity Books
---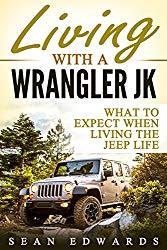 Living With A Wrangler JK:
What To Expect When Living The Jeep Life
Amazon Freebies:
🚙
Read Jeep ebooks for free
with a
Free Trial of Kindle Unlimited
🚙
Free Jeep apps
🚙
Free Jeep games
🚙
Watch Jeep Videos for Free with a Free Trial of Amazon Prime
🚙
Listen to Jeep Audible books with Amazon Audible, and Get Two Free Audiobooks
🚙
Free Alexa Skills | Jeep
---
Free Printables, Coloring Pages, Activities and Crafts:
🚙
Jeep Kids Activity Page - Jeep Theme Kid's Book with Printable Activities
🚙
https://www.teacherspayteachers.com/Browse/Search:Jeep/Price-Range/Free
🚙
Get the Sheep to the Jeep
🚙
Top 10 Jeep Coloring Pages
🚙
Jeep Papercrafts
🚙
Make AN Army JEEP Now...on Paper
🚙
Free VIN Report on Used Jeep Vehicles | Jeep Recall Lookup
🚙
Free Jeep Wrangler Parts Catalog
🚙
Quadratec Essentials for Jeep parts catalog
🚙
View and Download Free Jeep Brochures | Jeep
🚙
My Jeep: Official Jeep Owners website - Warranty, Vehicle Specs
🚙
Get Your Factory Jeep Build Sheet
---
International Day for Landmine Awareness and Assistance
- Twenty-one countries hosted special events to mark the
International Day for Mine Awareness and Assistance in Mine Action
on April 4, resulting in press coverage in 34 countries and drawing attention to the plight of survivors and the gradual reduction in new casualties since the anti-personnel mine-ban treaty entered into force in 1999.
First Home Phone Installed (1877)
-- The first telephone line was installed in April 1877 between Charles William's electrical shop on Court Street, Boston and his home about three miles away. A month later, the first rented installations were made - making this line the first commercial telephone service.
International Carrot Day
- Did you know? The average person will consume almost 11,000 carrots in their lifetime. Carrots are not always orange and can also be found in purple, white, red or yellow. Dream of carrots - it portends prosperity and health. For a young woman to eat carrots, denotes she will contract an early marriage and be the mother of several hardy children!