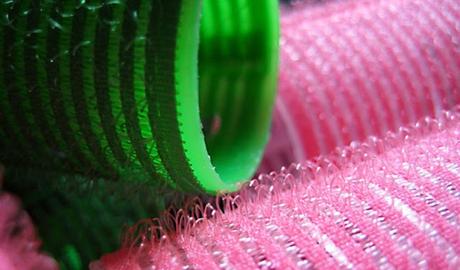 April 2nd is...
First Velcro® Sold (1978), Ponce de Leon discovers Florida (1513), World Autism Awareness Day/Light It Up Blue/World Autism Day/World Autism Acceptance Day, International Children's Book Day (1967), National Peanut Butter and Jelly Day/ National PB+J Day, National Reconciliation Day (1989), International Fact-Checking Day, National Ferret Day, National Love your Produce Manager Day, International Pillow Fight Day, Every Day is Tag Day, Youth and Teen Hockey Day, Great Lovers Day, National DIY Day, Thai Heritage Conservation Day (Thailand), Pascua Florida Day (Florida), Malvinas Day (Argentina)
MORE:
SAAM Day of Action/National Sexual Assault Awareness Day of Action, Equal Pay Day/All Women's Equal Pay Day and National Pay Inequality Awareness Day, National Employee Benefits Day, National Healthy Schools Day, National Family Caregiver Day (Canada),
Good Deeds Day (Israel)
PLUS -
interesting books to read and free printables, paper crafts, kid crafts, activities, and coloring pages.
Want more Holidays to celebrate? Click for our Index of Holiday Freebies
---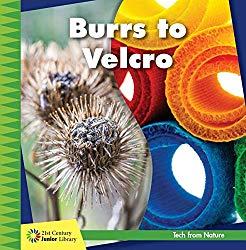 First Velcro® Sold (1978)
-- Velcro® went on sale for the first time on April 2nd, 1978. It was named in conjunction of two French words –
Vel
for velvet and
Cro
for crochet. Velcro® was invented by George de Mestral in the 1940s while he was hunting in the Jura mountains, Switzerland. A Swiss engineer, Mr. de Mestral noticed the tiny hooks of the cockle-burs stuck on his pants and in his dog's fur, and he wondered how they attached themselves, and if he could replicate and commercialize it.
Read: Burrs to Velcro®
-- Some of the greatest inventions which changed the modern world have been based on nature. In
Burrs to Velcro
, readers will discover how the invention of Velcro® was inspired by the mechanics of burrs. Book includes table of contents, glossary, index, author biographies, and sidebars.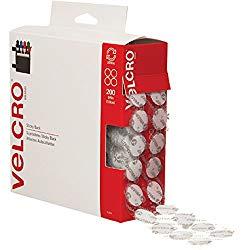 • Sticky Back Hook and Loop Fasteners --
VELCRO® Brand Sticky Back hook and loop fasteners deliver strong holding power. Simple peel and stick application. For smooth surfaces such as painted wallboard, glass, metal and most plastics, indoor or outdoor applications. Much better durability and strength than other off-brand fasteners. Available in squares, coins, strips, and tapes and come in a range of different sizes and colors. A must have for any home, school or office. Great for organization, mounting, hanging, and securing.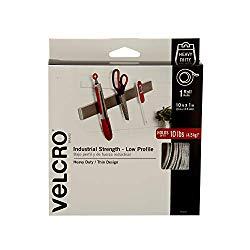 • Low Profile Velcro® --
Professional grade adhesive. Unmatched versatility. Ultimate tool for organization, mounting, hanging, storing and much more. Will adhere to almost all surfaces! Even water resistant. Indoor and outdoor. Designed for tough applications. 50 percent stronger than standard hook and loop tape, 30% thinner than regular Industrial Products. Perfect for around the house and garage! Unlimited possibilities for organization, mounting and crafts/crafting.
---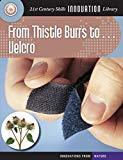 From Thistle Burrs to... Velcro®
Amazon Freebies:
👟
Read Velcro® ebooks for free with a Free Trial of Kindle Unlimited
👟
Free Hook and Loop apps
---
Free Printables, Coloring Pages, Activities and Crafts:
👟
Learn and Play Spots | Printable Resource Used with Sticky Carpet Dots
👟
FREE Music Learning Resource - Make Your Own Piano
👟
Make A Preschool Chore Chart – Free Printable
👟
Make your own Behaviour Chart
👟
Matching Velcro Cards Printable
👟
Coloured Felt Ice Creams
👟
Money Bags Printable Instructions - Rain POS
👟
Free Printable File Folder Games - Mr Printables
👟
Building Sticks and Printable Idea Book
👟
Telling Time Matching Sensory Bin
👟
Pete the Cat Matching Sets: Counting Mats - Teach Junkie
👟
How to Remove Lint From Velcro®
---
Ponce de Leon discovers Florida (1513)
- While searching for riches and the fountain of youth
(a legendary spring that gave people eternal life and health)
, Ponce de Leon was given the right to find and take the island of Bimini
(in the Bahamas)
. He sailed from Puerto Rico on March 3, 1513, with about 200 men, three ships, the Santa Maria, the Santiago, and the San Cristobal. After stopping at Grand Turk Island and San Salvador, they reached the east coast of Florida
(St. Augustine)
in April 1513. He named the land
Pascua de Florida (feast of flowers)
because they first spotted land on April 2, 1513, Palm Sunday - and claimed the land for Spain.
World Autism Awareness Day
- Encouraging Member States of the United Nations to take measures to raise awareness about people with Autism Spectrum Disorder (ASD) throughout the world. Designated by the United Nations General Assembly resolution
62/139. World Autism Awareness Day,
passed in council on November 1, 2007, and adopted on December 18, 2007. Proposed by the United Nations representative from Qatar, Her Highness Sheikha Mozah Bint Nasser Al-Missned, Consort of His Highness Sheikh Hamad Bin Khalifa Al-Thani, the Emir of the State of Qatar, and supported by all member states.
International Children's Book Day (1967)
- A yearly event sponsored by the International Board on Books for Young People
(IBBY)
, an international non-profit organization. Founded in 1967, observed on or around Hans Christian Andersen's birthday, April 2nd. Activities include writing competitions, announcements of book awards and events with authors of children's literature. Celebrated to inspire a love of reading and to call attention to children's books.
National Peanut Butter and Jelly Day
- According to the Peanut Board, during World War II, both peanut butter and jelly were part of the United States soldiers military ration list. American soldiers in World War II mixed their ratios of peanut butter and jelly to make a new treat. When they returned home, sales of peanut butter and jelly soared. Everyone was soon making PBJ sandwiches. An average American may have eaten over 2,000 peanut butter and jelly sandwiches by the time they graduate from high school.
National Reconciliation Day (1989)
- Since 1989, newspaper columnist Ann Landers promoted April 2nd as
National Reconciliation Day
. She would write an annual article dedicated to this day. As well, she posted and replied to readers' questions and issues on reconciliation. Misunderstandings, unintended words or actions, or simply an unforgiven mistake can tear apart your relationship.
National Reconciliation Day
is the time to take the step, to patch relationships, and make amends. Today is a great day to re-establish relationships between family, friends, and couples. Life is too short to hold a grudge against those we love.