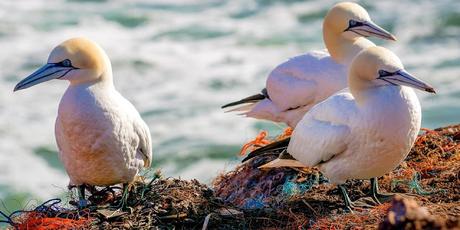 April 26th is... John James Audubon's Birthday/Audubon Day/ National Bird Day (1785)
, National Richter Scale Day (1935), National Pretzel Day, Hug an Australian Day/Australian Appreciation Day, Get Organized Day, Hug a Friend Day, National Dissertation Day, National Kids and Pets Day, National Help a Horse Day, World Intellectual Property Day/World Intellectual Freedom Day, National Static Cling Day, Alien Day, Remember Your First Kiss Day, International Chernobyl Disaster Remembrance Day/Day of Remembrance of the Chernobyl Tragedy (Belarus), Lesbian Visibility Day, Self-Aware Universe Day, National South Dakota Day, St. Marcellinus' Day
MORE:
Childcare Professionals Day, National Arbor Day, National Hairball Awareness Day, Professionals Day/National Secretary's Day/International Association of Administrative Professionals Day, Day of Dialogue, Friendship Friday, Undiagnosed Children's Awareness Day
PLUS -
interesting books to read and free printables, paper crafts, kid crafts, activities, and coloring pages.
Want more Holidays to celebrate? Click for our Index of Holiday FreebiesSocial Media:
#AudubonDay #NationalAudubonDay #JohnJamesAudubon #NationalBirdDay
---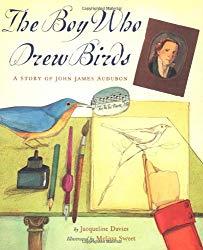 John James Audubon's Birthday/Audubon Day/ National Bird Day (1785)
-- John James Audubon
(Jean-Jacques Audubon) (April 26, 1785 – January 27, 1851)
was a French-American ornithologist, naturalist, and painter. He was notable for his expansive studies to document all types of American birds and for his detailed illustrations depicting the birds in their natural habitats. His major work, a color-plate book entitled
The Birds of North America
(1827–1839)
, is considered one of the finest ornithological works ever completed.
Read: The Boy Who Drew Birds: A Story of John James Audubon
-- John James Audubon was a boy who loved the out-of-doors more than the indoors. He was a boy who believed in studying birds in nature, not just from books. And, in the fall of 1804, he was a boy determined to learn if the small birds nesting near his Pennsylvania home really would return the following spring. This book reveals how the youthful Audubon pioneered a technique essential to our understanding of birds. Capturing the early passion of America's greatest painter of birds, this story will leave young readers listening intently for the call of birds large and small near their own homes.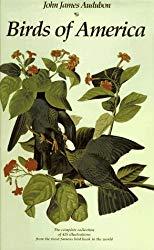 • Birds of America: The Complete Collection of 435 Illustrations from the Most Famous Bird Book in the World --
This collection of 435 full-color reproductions of Audubon's paintings of birds are almost exactly one-half of the original life-size paintings. Descriptions of each print is written by Dr. Colin Harrison and Cyril Walker, scientific officers of the British Museum of Natural History.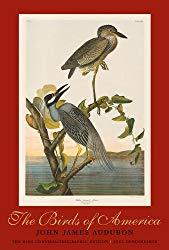 • The Birds of America: The Bien Chromolithographic Edition --
A never-before-published edition of the rare chromolithographic Audubon prints of American birds. Bound in cloth with a full cloth slipcase, this beautifully produced book is the first complete reproduction of Bien chromolithographs and will become the centerpiece of any bird lover's library. 150 color illustrations.
• Audubon Coloring and Activity Books
---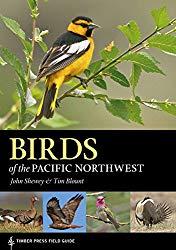 Birds of the Pacific Northwest
Amazon Freebies:
🐦
Free Bird ebooks
. No Kindle? Download a
FREE Kindle Reading App
🐦
Read Bird ebooks for free with a Free Trial of Kindle Unlimited
🐦
Free Bird apps
🐦
Free Bird games
🐦
Listen to Bird LPs with a Free Trial of Amazon Music Unlimited
🐦
Watch Bird Videos for Free with a Free Trial of Amazon Prime
🐦
Listen to Bird Audible books with Amazon Audible, and Get Two Free Audiobooks
🐦
Free Alexa Skills | Birds
---
Free Printables, Coloring Pages, Activities and Crafts:
🐦
Birds Printables
🐦
John James Audubon Notebooking Pages
🐦
Backyard Birds Lapbook
🐦
Top 20 Bird Coloring Pages
🐦
Set of Birds Printable Stickers Template
🐦
40 Flashcards of Birds
🐦
Birds Dot to Dot printable worksheets
🐦
Wild birds - 600+ FREE printable flashcards for bilingual kids
🐦
Printable Bird Masks for Kids - SparkleBox
🐦
Origami Birds Instructions - Origami-Fun
🐦
How to make an easy birdhouse from recycled materials | free printable plan
🐦
Birds Printable Bookmarks
---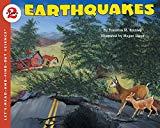 National Richter Scale Day (1935)
-- The Richter Scale measures the seismic waves of an earthquake, assigning a number based on a 31.5 logarithmic scale. Charles F. Richter developed the Richter Scale in 1935.
Richter Scale Day
honors Charles F. Richter's birthday of April 26, 1900, in Hamilton, Ohio.
Read: Earthquakes
Free printables:
• Earthquake Printables
•
Earthquake Crossword Puzzle
---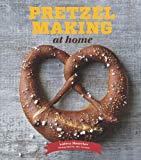 National Pretzel Day
-- Pretzels can be traced back to ancient times when they were enjoyed during Lent. One story says in 610 A.D. a monk took rolls of leftover dough and shaped them into criss-crossed arms in the shape of praying hands. He called the treat a
pretiola
or
little reward.
Others dubbed his treats
brachiola
or
little arms.
The actual word
pretzel
has German origins, it is said to be similar to the word for
bracelet
. These first pretzels were soft.
Read: Pretzel Making at Home
Free printables:
Pretzel Colouring Pages
---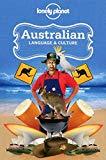 Hug an Australian Day
-- This is a fun day to appreciate Australians – and possibly give them a bit of a fright if youg hug them and they aren't aware of the day!
Hug an Australian Day
is a great day to try out your accent, and play
Land Down Under
by Men At Work, or your favorite Kylie Minogue tracks all day.
Read: Lonely Planet Australian Language and Culture
Free printables:
•
Australia Printables
•
Australia Day Printables
---
More Special Days:
• Lucille Ball died at the age of 77 on April 26, 1989 following open heart surgery. She was born August 6, 1911.
• John Wilkes Booth was born on May 10, 1838 at his family home near Bel Air, Maryland. He died April 26, 1865.
• Irene Ryan - Granny on The Beverly Hillbillies died on April 26, 1973 at the age of 70.