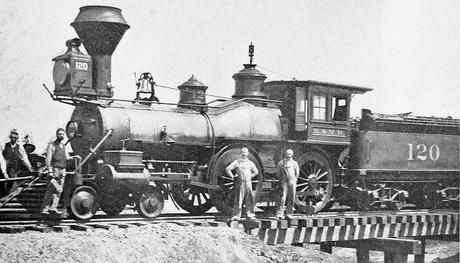 April 21st is... Railroad 1st Crossed the Mississippi River (1856)
, Mark Twain Died (1910), John Adams First Vice President (1789), Kindergarten Day (1837), San Jacinto Day (1836), Big Word Day, Queen Of England's Birthday (1926), Bulldogs are Beautiful Day, Keep Off the Grass Day, National Tea Day/British National Tea Day and Tea Day, National Chocolate-Covered Cashews Day/National Chocolate-Covered Cashew Truffle Day, National Yellow Bat Day, GrounationDay, John Muir Day, Tuna Rights Day, World Creativity and Innovation Day, International Hemp Day, National Surprise Drug Test Day, Thank You for Libraries Day, Red Baron Day, Natale di Roma, Tiradentes Day, First Day of Ridvan (Bahai), Civil Services Day (India)
MORE:
Easter Sunday, Orthodox Palm Sunday, Plum Pudding Day, Go Fly a Kite Day, National Baked Ham with Pineapple Day, Military & Veteran Recognition Day
PLUS -
interesting books to read and free printables, paper crafts, kid crafts, activities, and coloring pages.
Want more Holidays to celebrate? Click for our Index of Holiday FreebiesSocial Media:
#railroadhistory #rockislandrailroad #railroad #trains
---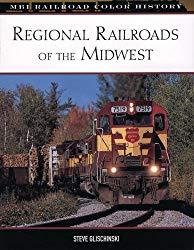 Railroad 1st Crossed the Mississippi River (1856)
- The first railroad bridge across the Mississippi River crossed the river from Rock Island, Illinois to Davenport, Iowa was finished being built on April 21, 1856. The first train crossed on April 21, 1856. On April 22nd, Rock Island Railroad president Henry Farnam and guests were the first to cross the new bridge. On May 6th, the steamboat Effie Afton, traveling from St. Louis to St. Paul, lost control and struck one of its piers. The boat was destroyed by fire, and a portion of the bridge also burned.
Read: Regional Railroads of the Midwest
-- These regional railroads of the heartland, with their special operations and oftentimes unique equipment, are celebrated here in all their local color, historic power, and splendid detail. Highly respected rail writer and photographer Steve Glischinksi draws on his own knowledge and archive, as well as on the photography of several colleagues, to offer an authoritative, lavishly illustrated account of the histories, motive power, and operations of twelve of the Midwest's most vital current carriers, including a system map of every road covered.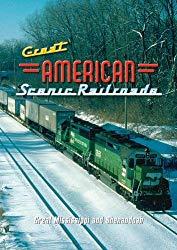 • Great American Scenic Railroads: Great Mississippi and Shenandoah (DVD) --
The Soo Line, Burlington Northern, Chicago and Western, Minnesota and Eastern, and Dakota storm their way through the upper Mississippi Valley. Shenandoah - Visit Virginia's fabled Shenandoah Valley in diesel-powered workhorses which still punch a clock for the Winchester and Western Railroad.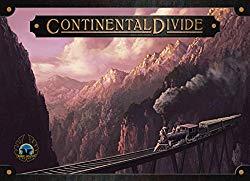 • Continental Divide --
The Civil War is over! America strives to tame the American Continent and the key will be to connect sea to shining sea with iron horses and steel rails-- thus opening the vast untamed lands to millions of adventuresome citizens weary of war. This strategic railroad game extends from the muddy Mississippi to the coast of California. Each player founds railroads, determines share distributions and capitalization, invests in various companies they and others have founded, expands the companies across the country, and competes for the most victory points
(not net worth)
at the end of the game. Railroads are built across the river vallies, plains, deserts and ultimately, over the great Continental Divide!
• Railroad Coloring and Activity Books
---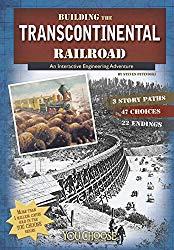 Building the Transcontinental Railroad
Amazon Freebies:
🚂
Free Railroad ebooks
. No Kindle? Download a
FREE Kindle Reading App
🚂
Read Railroad ebooks for free with a Free Trial of Kindle Unlimited
🚂
Free Railroad apps
🚂
Free Railroad games
🚂
Listen to Railroad LPs with a Free Trial of Amazon Music Unlimited
🚂
Watch Railroad Videos for Free with a Free Trial of Amazon Prime
🚂
Listen to Railroad Audible books with Amazon Audible, and Get Two Free Audiobooks
🚂
Free Alexa Skills | Railroad
---
Free Printables, Coloring Pages, Activities and Crafts:
🚂
Train Printables | ThoughtCo.com
🚂
Train Coloring Book
🚂
Choo Choo Cute: 3D Train DIY Children's Craft and Printables
🚂
Train coloring pages | SuperColoring.com
🚂
FREE Downloadable Stations, Depots and Lineside Buildings
🚂
Felt Board Train Song and Patterns
🚂
Free Railroad Worsheets and Printables
🚂
Kid's Page Train Activity Sheets - the Hagerstown Roundhouse Museum
🚂
Train and Railroad Coloring Page Sheets
🚂
Train Party Ideas - Kara's Party Ideas
---

Easter Sunday
- The first Christians, Jewish and Gentile, were certainly aware of the Hebrew calendar, but there is no direct evidence they celebrated any specifically Christian annual festivals. Direct evidence for the Easter festival begins to appear in the mid-2nd century. The ecclesiastical historian Socrates Scholasticus
(b. 380)
attributes the observance of Easter by the church to the perpetuation of its custom, stating neither Jesus nor his Apostles enjoined the keeping of this or any other festival.
Read: The Story of the Easter Bunny
---

Mark Twain Died (1910)
- Samuel Langhorne Clemens
(November 30, 1835 – April 21, 1910)
, better known by his pen name Mark Twain, was an American author and humorist. Most noted for his novels,
The Adventures of Tom Sawyer
(1876
, and its sequel,
Adventures of Huckleberry Finn
(1885)
, the latter often called
the Great American Novel

.
Read: Autobiography of Mark Twain
---

John Adams First Vice President (1789)
- On April 21, 1789, John Adams, the first vice president of the United States, began his duties as president of the Senate. He enjoyed a cordial but distant relationship with President Washington, who sought his advice on occasion but relied primarily on the cabinet.
Read: John Adams: Second President 1797-1801
Free Printables:
John Adams Worksheets and Coloring Pages
---

Kindergarten Day (1837)
- In honor of Friedrich Froebel, born April 21, 1782, who started the first Kindergarten in Germany in 1837. The school was built upon a series of innovative principles which used the innate curiosity and interests of children to guide them to see what Froebel believed to be the harmonious, interconnectedness of all things.
Read: The Night Before Kindergarten
Free Printables:
Kindergarten Portfolio
---

San Jacinto Day/Battle of San Jacinto Day (1836)
- April 21st commemorates a battle between the Texas Army and Mexican forces about 25 miles from downtown Houston, Texas, in 1836. This became known as the Battle of San Jacinto and was a turning point for Texas' independence from Mexico.
Read: San Jacinto
Free Printables:
• Texas colouring page | Crayola.com
•
Texas Bob's Texas Coloring Book