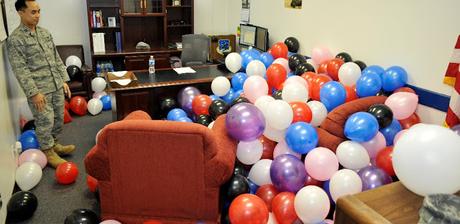 April 1st is...
April Fools Day/All Fools' Day, Fossil Fools Day, International Fun at Work Day, National Atheist's Day, National Trombone Players Day, National Lupus Alert Day, Assyrian New Year/Ha b' Nisin/Kha b' Nisan, National Love for our Children Day, Boomer Bonus Day, Edible Book Day, Apple Computer Birthday (1976), Reading is Funny Day, International Tatting Day, Poetry and the Creative Mind Day, US Air Force Academy Day, National Sourdough Bread Day, First Dishwasher Sold (1889), Conrail Birthday (1976), Library Snap Shot Day, Myles Day, Social Circus Day, National One Cent Day (1787), The Dollar Sign's Birthday (1778), Loki's Day (Norse), Odisha Day (India), Saint Stupid Day, St. Melito's Day/St. Melito Feast Day
MORE:
National Fun Day, Sweet Potato Day/Tater Day
PLUS -
interesting books to read and free printables, paper crafts, kid crafts, activities, and coloring pages.
Want more Holidays to celebrate? Click for our Index of Holiday Freebies
---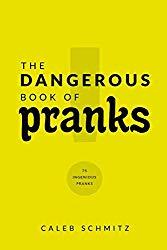 April Fools Day/All Fools' Day
--
April Fool's Day
started in Europe, a celebration of the Norse God Loki. People celebrated Loki around the time of April to celebrate new beginnings and changes. This was a way of honoring the necessity and growth achieved through change. They also believed tricking others and playing pranks, would fool evil spirits to prevent them from interfering with the many fertility rituals being conducted at the time.
April Fool's Day
is usually marked by the commission of hoaxes and other practical jokes of varying sophistication on friends, enemies and neighbors, or sending them on fools' errands, the aim of which is to embarrass the gullible.
Read: The Dangerous Book of Pranks: 75 Ingenious Pranks
--
The Dangerous Book of Pranks
highlights hilarious pranks from a child's mind. A majority of the pranks have an example scenario to apply the prank while being rated from 1 to 5 stars. Many pranks use common household items including yarn, spiral notebooks, and fishing line. These brilliant pranks vary in complexity, but written with a step-by-step method that allows for people of all ages to perform. Get ready to wreck playful havoc on friends, family, and strangers!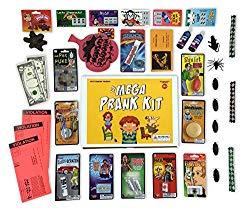 • The Mega Prank Kit --
OLD TIME CLASSICS MEET THE HOTTEST NEW JOKES AND PRANKS - From classics like Rattlesnake Eggs, the Whoopee Cushion, and Chinese Handcuffs to modern pranks like Shocking Prank Gum and Squirting Toilet Seat our Prank Kit is sure to make a Great Gift! 35 Funny Pranks and Jokes in a Ultra Cool Gift Box, Perfect Pranks for Kids, Teens, and Even Adults!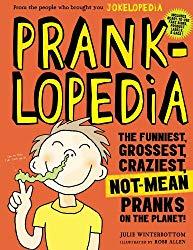 • Pranklopedia: The Funniest, Grossest, Craziest, Not-Mean Pranks on the Planet! --
Pranklopedia
is the young practical joker's secret weapon, a boisterous collection of over 70 guaranteed-to-amuse
(or annoy)
pranks to be pulled on friends, siblings, and parents. Discover the Homework Hoax, the Squirting Blister, the Movie Popcorn That Grabs You Back. Pull classic pranks on your siblings, like short-sheeting the bed. Freak out your friends with food pranks: a self-peeling banana,
misfortune
cookies, or ice cream which will make them scream
(here's a hint — it involves instant mashed potatoes)
. And there are perfect pranks to pull on your parents, including a scheme to
freeze
the family computer.
• Prank Coloring and Activity Books
---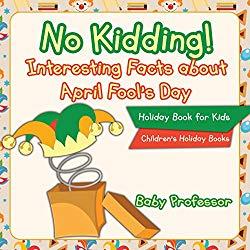 No Kidding! Interesting Facts
about April Fool's Day
Amazon Freebies:
😆
Free April Fool's ebooks. No Kindle? Download a FREE Kindle Reading App
😆
Read April Fool's ebooks for free with a Free Trial of Kindle Unlimited
😆
Free April Fool's apps
😆
Free April Fool's games
😆
Listen to April Fool's LPs with a Free Trial of Amazon Music Unlimited
😆
Watch April Fool's Videos for Free with a Free Trial of Amazon Prime
😆
Listen to April Fool's Audible books with Amazon Audible, and Get Two Free Audiobooks
😆
Free Alexa Skills | April Fool's
---
Free Printables, Coloring Pages, Activities and Crafts:
😆
April Fools' Day On The Web
😆
April Fools' Day 2019: the best jokes and pranks in one place
😆
April Fool's Day | Free Coloring Pages | crayola.com
😆
April Fools Day Worksheets for Kids
😆
April Fool's Doughnut Seeds Printable Packet
😆
April fool's day coloring pages
😆
April Fool's Day Printables, Gags, Pranks, and Practical Jokes
😆
Silly April Fools' Day Cards to Trick Your Love
😆
The BEST April Fools Hoax Ever – It's the Teacher's Turn!
😆
Here Are the Best April Fools' Jokes That Fooled No One
---
International Tatting Day
- Tatting is using a a needle or shuttle to create lace for garments, doilies, and other durable goods. Tatting laces is more delicate of work compared to crocheting this type of trim work for items. This day has been celebrated for more than 44 years internationally.
St. Stupid Day
-
St. Stupid Day
will be held in San Francisco on Friday, April 1st, starting at noon at the Embarcadero Plaza. Following its traditional weekday route, this sidewalk parade will loop thru the Financial District to make the ritual stops at the Stations of Stupid... the Federal Reserve Bank HQ for the ritual of the Dead Lottery Ticket, the Sock Exchange at the Pacific Stock Exchange, the Leap of Faith at the plaza of the holy Lug Nuts, the Penny Toss at the Bankers Heart and the Free Lunch. Sponsored by the FIRST CHURCH of the LAST LAUGH, this event is open to public participation.
National Sourdough Bread Day
- Ever wonder how sourdough bread achieves that unique tangy aftertaste? The secret to its tasty mouth-feel is the bread's use of yeast starter as a leavener. The mixture of flour and water develops its own yeast colony, creating a more complex depth of flavor.
First Dishwasher Sold (1889)
- On an ordinary day in the 1880s, a Shelbyville woman took a dirty bowl and plate and made history. Josephine Garis Cochran was the first person to build a practical dish-washing machine, succeeding where some had tried and failed. And it was the chore of washing dishes by hand and trying to save her good china from breaking which caused her to proceed with an idea to invent a unique machine. She also wanted to relieve tired housewives of the drudgery of dishwashing.
National One Cent Day (1787)
- The US issued the first one-cent coin produced by a private mint in 1787, designed by Benjamin Franklin. One side read
Mind Your Business
, the other side read
We Are One.
The coin was made of 100% copper, and was larger than today's penny. It came to be known as the Fugio cent.
National Lupus Alert Day
- Lupus is a devastating autoimmune disease which can fool patients and doctors alike. The Lupus Foundation of America has designated April 1 as
National Lupus Alert Day
and urges all Americans to become familiar with some of the disease's warning signs.
The Dollar Sign's Birthday (1778)
- April 1st in 1778, an American businessman Oliver Pollock came up with a dollar sign - $. According to the most common version, precisely the day trader and planter from New Orleans
(Louisiana, USA)
first used the mark in their books.
Reading is Funny Day
- April Fool's Day is a great time to show kids reading is both fun and funny.
Conrail Birthday (1976)
- On April 1, 1976, Conrail officially began operation. By June, Conrail had continued running the sand extras five times per week and continued the Red Bank to Lakehurst locals two or three times per week. By mid-summer, all Bridgeton traffic was rerouted through Camden via the former Pennsylvania-Reading Seashore Line with the exception of about twenty-five loads of glass sand.
Apple Computer Birthday (1976)
- April 1, 1976 - They were two guys named Steve, so Steve Jobs was called Steve and Steve Wozniak went by Woz. At 25, Wozniak was the technical brains. Jobs, 21, was the dreamer with a knack for getting others to dream along with him. Jobs came up with the name, inspired by an orchard in Oregon where he had worked with some friends: Apple Computer.
When we started the little partnership, it was just like, Oh, this will be fun,
Wozniak says.
We won't make any money, but it'll be fun.