Giving meaningful gifts have long become tradition worldwide, although heartfelt gifts hold different significance for different people. People may give a gift to say thanks, to commemorate a special milestone or even just as a spontaneous want to show love. They can be small or large, what matters is that they come from the heart.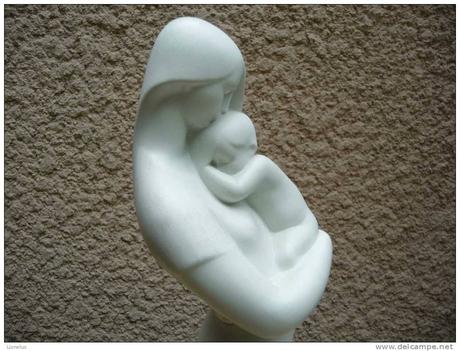 Porcelain is a fantastic way to show how much you care, using beautiful figurines that have been painstakingly created into tiny snapshots of life and love. Popular figurines for porcelain are ballroom and ballet dancers, delicate animals and fantasy creatures as well as breath-taking pieces of mothers and babies. With esteemed companies such as Nao and Lladro producing a wide range of different porcelain figures suitable for a range of occasions, you can find something for every event. Here are a few examples of occasions where a porcelain gift would simply be the cherry on top of a remarkable event.
Christenings
Normally a teddy bear is given at a christening, but why not buy something a bit more…eternal? Giving a beautiful teddy bear figurine at the christening is a great way to show your love and it is a gift that can be kept until the child is older, so that they may enjoy it themselves or show it to their own children.
Graduation
Personal achievements are often the ones you are most proud of. However it mean just that little bit extra when other people congratulate you on your achievements. Graduation from University, whether it is a BA, a Masters or even a PHD, is a fantastic achievement and one that you carry with you for the rest of your life. So why not further add to that pride by gifting a graduating friend or relative with a beautiful porcelain degree or graduation hat?
Engagement
Love is a wonderful thing. When a couple announces their engagement, normally champagne is poured, flowers are given and the long walk starts towards planning the wedding and the start of their new life together. Mark this occasion forever with a lovely figurine of two dancers, or a pair of swans with the date of engagement or the planned wedding date painted on the base.
New Baby
With so many tiny porcelain babies available in stores and online as well as gorgeous mother and baby porcelain joint figurines, this seems like the obvious gift to give a couple expecting a new little addition to their family. In some cases you can also personalise the baby, or pick a certain color scheme to represent the gender of the baby. It is up to you.
In Remembrance
Family members taken before their time, dear loved ones finally departed, beloved pets lost in tragic accidents. Death happens all the time and it is heart-breaking and time-stopping when it happens to someone close to you. A small gift yet meaningful all the same, is a porcelain figure representing the love lost and honouring their memory. It could be a symbol of their hobbies; a ballet shoe or a piece of delicate jewellery, or it could be a simple representation of their passing; such as an angel or a dove.
Porcelain gifts are expensive, however they come from the heart and certainly earn their space on the recipient's windowsill or at their desk for years to come. They may often seem like a small token of affection, but the meaning behind the gift and the joy that it brings in simply looking at it and remembering the giver fondly, is well worth the price you pay. Whether you want to buy it for a close friend or relative who is moving away, you feel it fit to give to a loved one who has recently come through hard times, or just as a meaningful birthday gift, say 'I love you' without using words by using a beautiful porcelain figure.
Article provided by The Chinaman; the china and porcelain gift specialist with a beautiful shop in Sevenoaks and two websites packed full of stunning figurines, crockery and much more.