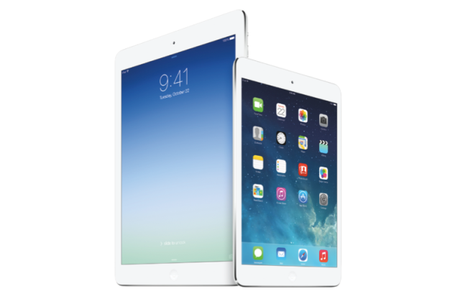 Apple's much-rumored big-screen iPad won't be landing in consumers' hands anytime soon, according to a new report.
A 12.9-inch version of Apple's tablet was expected to go in to production this quarter but has been delayed until around September, sources described as familiar with Apple's plans told Bloomberg. Sometimes referred to as the "iPad Pro," the as-yet-unannounced tablet's production has been delayed by supply issues involving the device's display, the sources said.
Apple did not immediately respond to a request for comment. Apple has long been rumored to be working on a larger screen iPad for release this year. A 12.9-inch iPad is expected to help attract users of Apple's Macintosh computers, as well as boost sales of its tablet line.
In the past, the iPhone and iPad combined typically made up about two-thirds of sales. But the iPhone has been soaring as the iPad has been slipping. Sales of the current iPad, which tops out at 9.7 inches, have faltered in the past four quarters as consumers opt for large-screen smartphones, including Apple's own iPhone 6.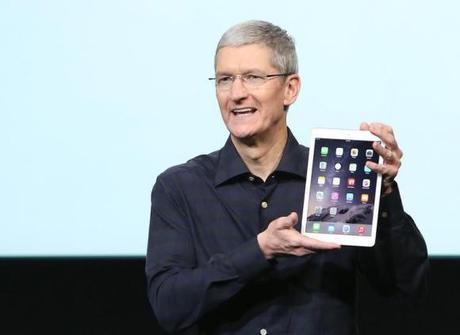 iPad remained the weak spot in Apple's first-quarter results in January. Tablet unit sales dropped 18 percent to 21.4 million, slightly below analysts' predictions of 21.5 million. The company introduced its newest tablets — the iPad Air 2 and the iPad Mini 3 — in October, but analysts said the incremental changes, including faster processors, weren't enough to attract buyers.
Apple likely has been hurt by a few other factors that could continue to plague iPad sales. People can easily pass older tablets to friends and relatives when they upgrade, eating into demand from consumers who otherwise might have purchased their own. The upgrade cycle is also longer than that of smartphones, where customers get a financial incentive to upgrade every two years. Also, Apple hasn't made big enough changes to the iPad to compel even their most ardent fans to immediately buy the newest model.
Source: http://www.cnet.com/news/apple-said-to-delay-production-of-larger-ipad/