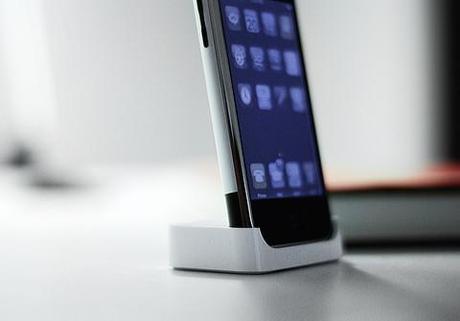 A whole new phone? Photo credit: Panduka senaka http://www.flickr.com/photos/rasice/2049617102/
In line with the upcoming release of the iPhone 4S, Apple has now released iOS 5, the new operating system for iPhone, iPad and iPod Touch. Users can download the update from iTunes and revamp their gadgets. But what does the upgrade offer?
There are "over 200" changes relative to the previous incarnation, with a few noticeable alterations. The notifications system has been revamped, Twitter is now integrated throughout, and iMessenger allows instant, free text communication between iOS devices. The arrival of iCloud aims to provide instant syncing between your Apple devices, and promises to end the need for USB connection to update your gadgets in the future. With extra tweaks from camera improvements to a new "newsstand", iOS 5 promises quite a lot. Does it deliver?
Teething problems. Overwhelming demand for the upgrade has lead to some initial problems, The Washington Post reported. Downloads have been taking several hours, while frustrated users hitting an "internal error: 3200" sent "Error 3200" trending on Twitter. With these problems coinciding with BlackBerry's recent catastrophe, "Apple and BlackBerry crumble" jokes are hard to avoid.
A brand new phone. iOS 5 represents "such a significant overhaul that users … will feel like thy have a new device", lauded Shane Richmond at The Telegraph. "With iOS 5, Apple continues to deliver the best user experience available." Gary Marshall of techradar agreed that, "there's enough here to make your iPhone, iPad or iPod Touch feel shiny and new all over again."
Not dramatic. Dante Cesa at Engadget warned that if you're expecting a "visual overhaul, you're going to be sorely disappointed", but added, "that doesn't mean significant work hasn't gone into" iOS 5. He was, however, more excited about the potential for the future development of iCloud than about the "nice" current version, but applauded the "brilliance" of iMessage. Jason Parker's review for CNET said the new system is "more about fixing a lot of niggling annoyances than offering a completely new phone."
More Tech

BlackBerry outages: Users react
BlackoutBerry: Outages rock RIM
Google+ traffic dwindles
iPhone 4S: Selling like hot cakes
iPhone 4S: Siri – game-changer or gimmick?
Steve Jobs: Not a God?
More Apple »