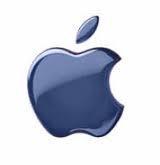 Apple just reported second quarter earnings and the stock is up in after hours trading. The stock closed down 1.31 % to $524.75 on the trading day but is up $43 in after hours trading.
Apple Inc.
NASDAQ: AAPL – Apr 23 5:25 PM ET
524.75
-6.95 (-1.31%)
After Hours
:
568.20
+43.45 (8.28%)
The company announced a 7 for 1 stock split.
From 9 to 5 Mac
Apple just announced its second quarter results for 2014 with revenue for the quarter coming in at $45.6 billion. That's compared to the guidance it previously provided of $42 – $44 billion and estimates by analysts averaging approximately $43.5B. Apple's $45.6 billion in revenue reported today is also up from the $43.6 billion in revenue in the year ago quarter.
Break down of device sales for Q2 2014 include 43.7m million iPhones, 16.3 million iPads, and 4.1 million Macs. Compare that to an average of 38M iPhones, 19.3M iPads, 4M Macs, and 3M iPods predicted by the analysts leading up to today. In the same quarter last year, Apple sold 37.4 million iPhones, 19.5 million iPads, just under 4 million Macs, and 5.6 million iPods.
It also reported net quarterly profit of $10.2 billion, or $11.62 per diluted share in contrast to quarterly net profit of $9.5 billion, or $10.09 per diluted share in the same quarter last year.
Read full article here