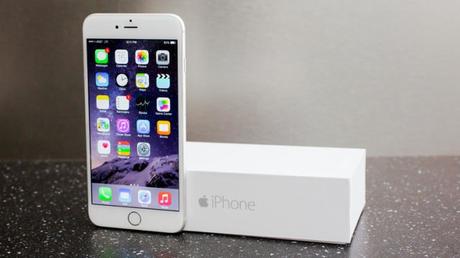 While both Apple and Samsung did big jobs with the iPhone 6S and Samsung Galaxy S6 respectively, there are some people who love bigger.
If you are one of these people, the most appealing choices in your mind should be the iPhone 6S Plus and the Samsung Galaxy Note 5. These are massive phablets with super-amazing specs and super-amazing prices as well. But do you go for both of them? Not really.
Samsung has built on the many exciting features it included in the Galaxy Note 4 while Apple has done the same with its first attempt in the phablet world - the iPhone 6 Plus. The two phones are with no doubt amazing and inspirational from either camp. Now that Apple has jumped into the phablet world and it is even going much deeper, a field that Android users are used to and Samsung has done away with a couple of features there are even more accusations that it is further copying its Cupertino counterpart. Nonetheless, these two have resulted into something that is a lot similar.
Even though they have lots of similarities on the surface, digging a little deeper will give you some notable differences. So, how can you tell these two apart? Here is a simple review of the features and specs of these two devices - the iPhone 6S Plus and the Samsung Galaxy Note 5.
Design and display
The iPhone 6S Plus comes with a full metal body, whereas Samsung built the Galaxy Note 5 with a premium combination of metal frame and glass. While the two phones look alarmingly beautiful in their own sense, Samsung has really nailed it with its new unibody design that dropped the plastic materials used in its previous flagships. However, this choice meant that the device comes without a number of usual features, such as the microSD card and removable battery.
The 6S Plus did not change much when compared to the previous iPhone 6 Plus; however, one noticeable difference with this phone as compared to other iPhone "S" models is that it came in with a slightly thicker and heavier build than its predecessor. This is not usual as Apple has always released an S model that is thinner and lighter than the previous models. The change, however, is brought about by the stronger 7000 series aluminum that was used to build the 6S Plus.
Even though Samsung Galaxy Note 5 has a larger display screen of 5.7 inches as opposed to iPhone 6S Plus' 5.5 inches, it still manages to get smaller dimensions and is also lighter. The Note 5 measures 153.2 by 76.1 by 7.6 mm and weighs 171 grams while the 6S Plus measures 158.2 by 77.9 by 7.3 mm and weighs 192 grams.
As far as the display is concerned, there are quite some immense differences, leave alone the size and resolution. Samsung installed a Super AMOLED QHD screen on the Note 5, which gives it a pixel density of 518ppi. On the other hand, the iPhone 6S Plus features an IPS LCD Full HD screen that manages a resolution of 1080p and a slightly lower pixel density of 401ppi. Even though there are some discrepancies in the technologies behind these screens, it is hard to tell the difference using the naked eye.
Given that Apple is rumored to be working on OLED technology for their next series of iPhones, we might see why many experts think that Samsung's Super AMOLED display technology is again the winner in this case.
Hardware, software and performance
Samsung got rid of several key features such as the removable battery and expandable storage in a bid to accommodate the new design tune, a move that has further pushed the company closer to Apple's way of doing things with respect to smartphone hardware.
You will come across a fingerprint scanner on both devices; however, Apple's Touch ID is much faster in the current generation of iPhones. Going deeper, Samsung only unveiled two variants of the Note 5 with respect to internal storage - 32GB and 64GB. On the other hand, the 6S Plus features three variants, starting from 16GB, 64GB and 128GB. As usual, Apple devices come without expandable memory and removable battery.
Getting further inside these devices will reveal that the Galaxy Note 5 is equipped with an octa-core Exynos 7420 chip that manages speeds of 2.1GHz and has a RAM of 4GB. In contrast, the iPhone 6S Plus comes with a dual core A9 processor that manages speeds of 1.8GHz and has a RAM of 2GB. However, this is just on paper; but when it comes to the real world, the two devices' performance levels are hard to separate.
As far as mobile payments are concerned, both devices come with NFC chips, but the one on the 6S Plus is only meant for use with Apple Pay whereas Note 5's can be used widely on Android Pay, Samsung Pay and more. While the Galaxy Note 5 is equipped with S-Pen stylus, the 6S Plus features 3D Touch - a pressure sensitive feature for accessing hidden menus when pressing on icons with some level of force.
These two are powered by decent battery units, with the 6S Plus coming with a 2,750mAh unit while the Galaxy Note 5 comes with a slightly larger 3,000mAh unit. Samsung included fast charging technology on its phablet making it fully charge in about an hour or so. Apple's iPhone 6S Plus lacks this, which means it takes a little longer to charge up to full capacity.
On the software side, it is obvious. Apple went for iOS 9 while Samsung went for the Android 5.1.1 Lollipop. As always, this is just a matter of simplicity versus customization.
Camera specs and pricing
Moving on to photography, Samsung went for a rear snapper of 16MP with an aperture of f/1.9, optical image stabilization (OIS) and 4K video shooting. On the front part there is a 5MP snapper with a wide angle lens. On the other hand, Apple went for a rear snapper of 12MP with an aperture of f/2.2 as well as OIS and ability to record 4K videos. On the front there is a similar 5MP snapper like the one on the Galaxy Note 5. The lower of aperture of the Note 5 actually gives it an upper hand over the 6S Plus.
Both iPhone 6S Plus and Samsung Galaxy Note 5 are amazing premium smartphones. But as mentioned earlier, buying both of them might seem a little absurd, but if you can, the better. Nonetheless, you will need to part with at least $749 for the 16GB version of the iPhone 6S Plus while on the other hand, the 32GB version of the Galaxy Note 5 requires around $699.
There you have it! Which phone to buy now depends on you and your purchasing power; but regardless of your choice, you will definitely end up with a super-smartphone.