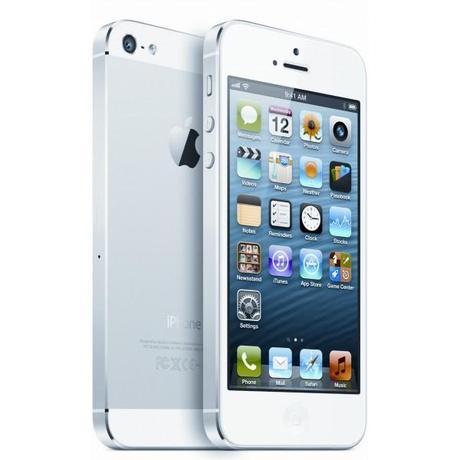 Apple has transformed and governed the market of smart phones from the time original I Phone went public in the year 2007. Just after the day of its release, it came in vogue drawing unimaginable millions of sales with its popularity and features. Right from the first model to now, Apple I Phone has seamlessly improved driving more and more buyers. Boosting the apps, speed, gaming effects, graphics, sound and many more, I Phone has made its way ahead of all its competitors.
Apple IPhone 5S
The new Apple IPhone 5S comes along wearing the shell of the prior released model with the addition of some extra bits and pieces; still claiming to have come up as an entirely newer package. Even when the world started going on with big-screen, Apple certainly has well managed in driving the business with its pocket-friendly designs.
Quality of the build-The only area which Apple did not manage well in improvising itself is the build quality. Apple does not skimp on metal body and the excellent materials with screen that is coated up with the Gorilla Glass making its feel and look fantastic. Not only the materials but also the detailing catches a lot of attention. It has the rear with aluminum in precision-cut that sits best with the glass at top and bottom. Neatly cut edges perfectly forms the thickness of 1.73mm and the weight of 112g which makes the design impeccable and hold extremely light.
Touch Id-The programming of the Touch Id is such that it can recognize up to five of either yours or your trusted contacts' fingers. To avail this feature, you have to hold the finger in front of the sensor again and again. I Phone 5S will then build an image of what exactly your print looks like. Then you are notified to set your fingers at motion so as it to receive the full coverage to make the use of Touch Id from any desired angle. In order to make your phone even more secure, Touch Id requires you to set up a password.
Screen-Unlike the other modifications, Apple has left the screen unchanged. So you get the Apple I Phone 5S screen of 136×640 resolutions. Its amazing world-class colors and angles for excellent viewing is not at all a problem even if the dimensions of the screen remain unchanged. 326ppi pixel of Apple is the Retina display. This will let you see the screen at a distance which is normal without viewing the individual pixels. This will make everything appear absolutely pin-sharp.
Starter crowd experiences the bliss with plenty of web browsing and app resolutions. Apple I Phone 5S gives the premium quality of image and uses the IPS panel of high-quality which makes its display the best of all the other smart phones. Vibrant colors and premium viewing angles makes Apple once again the talk of the town with its I Phone 5S.