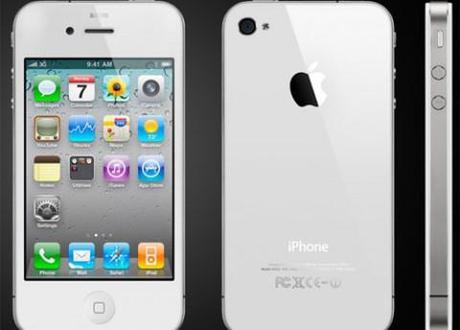 Could this be what the new iPhone 5 looks like?
Apple is due to launch the long-awaited iPhone 5 to the press later today. This will be the first launch overseen by Tim Cook as Apple CEO, after Steve Jobs resigned earlier this year due to ill health. As the excitement mounts – well, among iPhone fans, at least – can Apple live up to the hype?

It could only be an iPhone 4S. According to Jesus Diaz at Gizmodo, there's only a 10 percent chance that Apple will actually launch the iPhone 5. Diaz ascribed his pessimism to the lack of solid iPhone 5 intel: "None of the iPhones — or any other Apple product in history, for that matter — has reached the day before its announcement without a leak in the supply chain", he notee. The best iPhone fans can hope for is, apparently, an iPhone 4S.
Slimmer, maybe, but unlikely to be revolutionary. Rebecca Greenfield has weighed up the iPhone 5 evidence, such as it is, over at Atlantic Wire and concluded that there is unlikely to be anything "revolutionary" about the new device. Greenfield suggested that the most likely features will be "a thinner design with a faster processor and a better camera."
Sexy (assistant) software. Ben Parr argued at Mashable that the iPhone 5 hype is focused in the wrong area. According to Parr, the true innovation due to be launched later today is not the hardware, but the Siri iPhone Assistant software – and that this will make the iPhone "a whole lot smarter".
Hype virtually guarantees sales. "No matter what Apple introduces, some analysts are already predicting that the new device will generate record sales, in part because of all the pent-up demand and hype", wrote Dan Lyons at The Daily Beast. Will this still be true if the "device" is two tin cans joined by string?