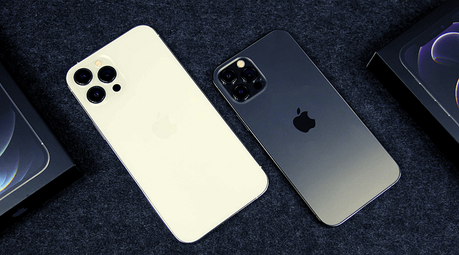 Apple has confirmed that it is holding its next big event on Tuesday, September 14. The California Streaming event is likely to focus on the new iPhone 13, Apple Watch Series 7 and possibly an upgrade to Apple's AirPods.
The event starts at 10 AM PDT and anyone interested can watch it online at apple.com at the time. Of course, we will have everything you need to know about what was unveiled too.
Apple typically stays very private about what it plans for each event and the California Streaming event is no different. However, plenty of rumors and leaks have helped us figure out what is likely to be presented at the event. During Apple's yearly events in September, it tends to refresh a number of its devices before the holidays kick in and everyone is eager to buy the latest tech.
iPhone 13 event
This time around, we are expecting to see the iPhone 13, which is almost certainly going to reach the top spot in the best smartphones list once it arrives. It is expected to potentially have a smaller notch at the top of the screen, a bigger battery, but also a slightly thicker case to accommodate it. Alongside that, rumors indicate we will see a taste processor and possibly a LiDAR scanner for all models boosting the camera quality across the board. The Pro model may also see new camera features too.
There is even a chance of an always-on display much like the one we have seen on the Apple Watch Series 6, plus maybe even the ability to communicate with satellites when there is no cell phone signal. That one seems a little outlandish though so we do not think the best cell phone providers have much to worry about just yet.
Elsewhere, a new design for the Apple Watch Series 7 is anticipated with sharper edges and a larger display seeming very likely. New watch faces should also be released to highlight the larger display, but we are not expecting anything else too significant from the latest Apple Watch. If you have been considering a new smartwatch, it is worth holding off for the announcement but we would not be surprised if the Apple Watch Series 6 remains a great option. It could be time for the Apple Watch Series 3 to finally be retired, however.
Finally, new AirPods could be on the cards. It is expected they will be a lot like AirPods Pro but without the soft silicone tips we are all used to, and there probably will not be any active noise cancellation either. Still, as a solid middle ground earbuds option, these could be a winner.
Will we see a refresh for the MacBook Pro (one of our picks of the best laptops) and maybe the Mac Mini? Unlikely. Apple tends to host separate events for these but there may be a nod to an upgrade or a reference to new iPads thrown in there.
We will have to wait and see when the event unfolds at 10 AM PDT/1PM EDT on Tuesday September 14. The event will be available via the Apple website and YouTube.
The post Apple iPhone 13 Launch Event On September 14 first appeared on Greatofreview.