Apple Inc. has applied for the new gTLD .apple and the status is currently delegated. Apple Inc. has also applied for .beats through Beats Electronics, LLC which is also delegated.
On September 17, 2015 Apple Inc. has purchased 29 new .com domain names according to whois records and IMO, these domain name registrations appear to relate what "will be" URL's with the .apple gTLD as a typographical cover!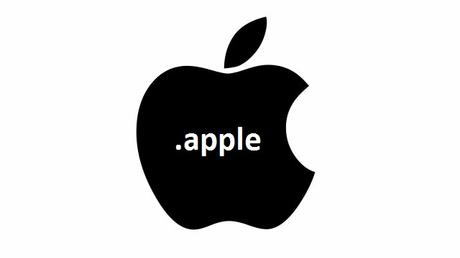 IMO, these following 29 new domain name registrations maybe domain names used by Apple Inc. as a gTLD domain name .apple . Here are the 29 domain names registered.
AppleCareApple.com, AppleMusicApple.com, AppleMusicConnectApple.com, AppleNewsApple.com, ApplePayApple.com, AppleStoreApple.com, AppleTvosApple.com CarPlayApple.com, FinalCutProApple.com, FlyOverApple.com, GarageBandApple.com, iPadApple.com, iBooksApple.com, iBooksStoreApple.com, iLifeApple.com, iMovieApple.com, iPadAirApple.com, iPadMiniApple.com, iPadProApple.com, iPodNanoApple.com, iPodTouchApple.com, iSightApple.com, iTunesStoreApple.com, LivePhotosApple.com, MacbookAirApple.com, MacbookProApple.com, MacProApple.com, MacStoreApple.com , xCodeApple.com and AppleWatchApple.com
So, the above domain names somewhat look "odd" just looking at them, because they all end in "Apple". What makes sense to me though and seeing these, if you replace Apple.com at the end with just .apple they make more sense!
iLife.apple vs iLifeApple.com
LivePhotos.apple vs LivePhotosApple.com
MacbookPro.apple vs MacbookProApple.com
MacStore.apple vs MacStoreApple.com
xCode.apple vs xCodeApple.com
Since the new .words are "new" and .com has been around for so long… it is pretty common nature for people to type .com! Heck, I even do it all the time and I am well aware of the new gTLD's. Typing them as domain names is another thing to learn and isn't so common nature yet. So one may see AppleWatch.apple and type AppleWatchApple.com! Hence why Apple Inc. would want to own that .com domain name as it has control over where the traffic is directed. That is why these would be typo protection domain name registrations on behalf of Apple Inc. IMO, and is a very smart move!
If somebody were to type AppleWatch.apple.com it would THEN be in Apple's best interest to have that "sub-domain" on apple.com redirect to applewatch.apple because AppleWatch.apple.com is technically a sub-domain name on apple.com, as is www. . Technical, yes, but it is. Confusing, again, yes.
AppleWatchApple.com looks out-of-place as a domain name in general but makes perfect sense when you consider AppleWatch.Apple will potentially be a domain name used by Apple!