Every year, we take an annual trip to Syria, VA to Graves Mountain our own culinary pilgrimage of sorts.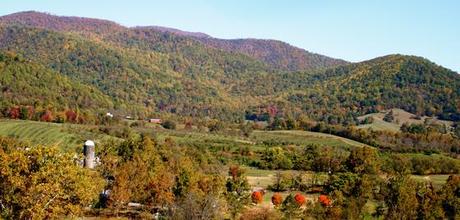 What beckons are seasonal apples and the
Apple Harvest Festival
that runs every weekend in October. The beautiful drive through rolling hills prepares one to leaves ones cares and the hustle of the city for a day enjoying life's simple pleasures.
The gentle sway of a hay ride, fresh kettle corn hot from cast-iron vats and of course everything apples - apple butter, apple ice cream, apple pie, apple donuts. For Mr. Hubby and me a slow walk absorbing it all while the kids are running helter-skelter, too excited to sit still for even a moment.
I for one, use this opportunity to stock up on wonderful jars of fruity delights that we'll enjoy al year around - apple butter, brandied peach preserves, pear preserves, strawberry jam, bottles of local honey and sorghum.
For the kids, it all begins and ends with wading through the creek, running up and down the hay piles, hay rides, the hay maze and the petting zoo.
I adore the variety of apples we picked up this year - half a bushel for 14 bucks! And you don't realize just how many apples fit a bushel till you have them overflowing from every bowl all around the house.
So enjoy this little peak into one Virginia's most enjoyable and laid back traditions. Apple recipes to follow of course!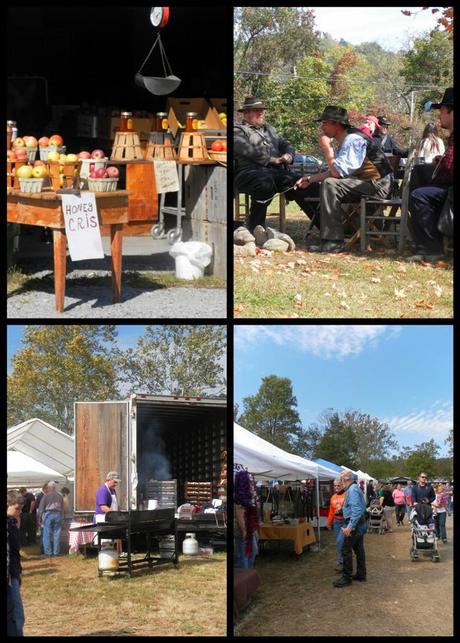 An array of apples, men in Period costume, hog on the grill and local arts and crafts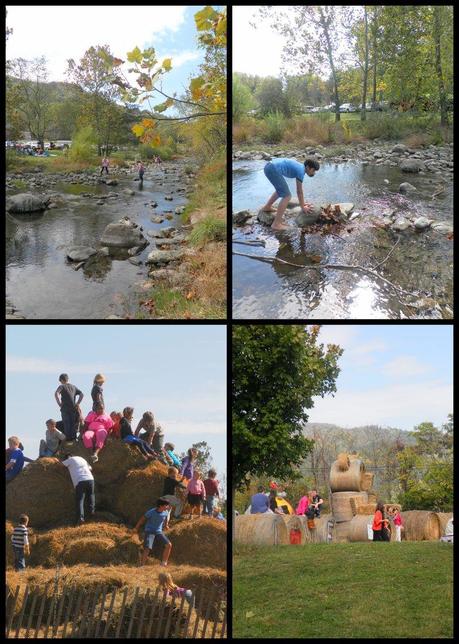 Fun for kids! wading in the creek & scrambling on bails of hay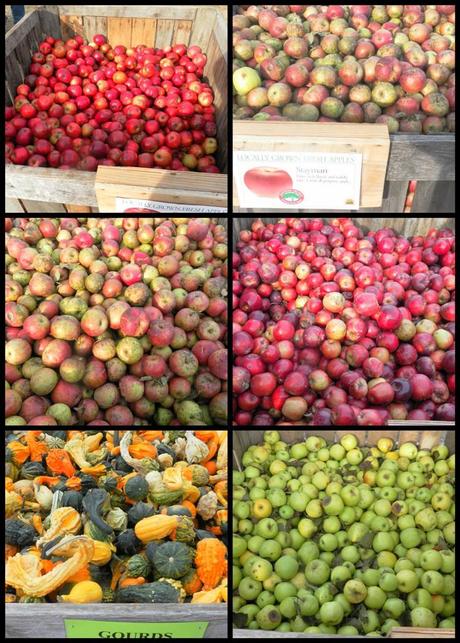 Apples and gourds
 And what a variety of apples (from top left to right)
Red Delicious : Sweet and juicy. Great for snacking and salads. Best for eating fresh out of hand.
Stayman : Firm rich flavor and mildly tart. Great all purpose apple.
York : Crisp, firm & tart. Excellent for eating fresh and all cooking purposes.
Golden Delicious: Sweet and mellow. Excellent for snacking and all cooking purposes.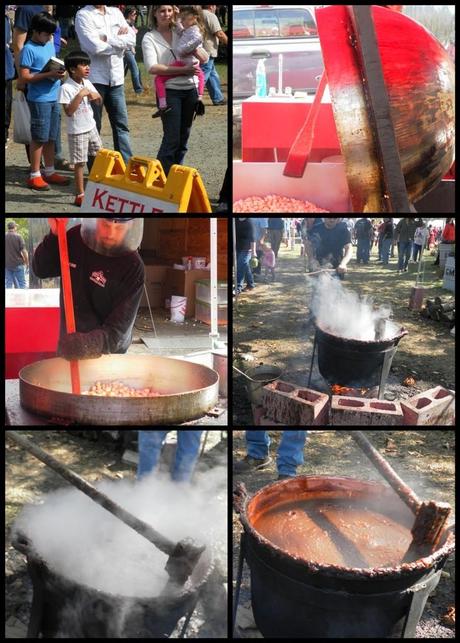 Freshly made Kettle corn in huge vats & apple butter that has been cooking over coals for over 14 hours!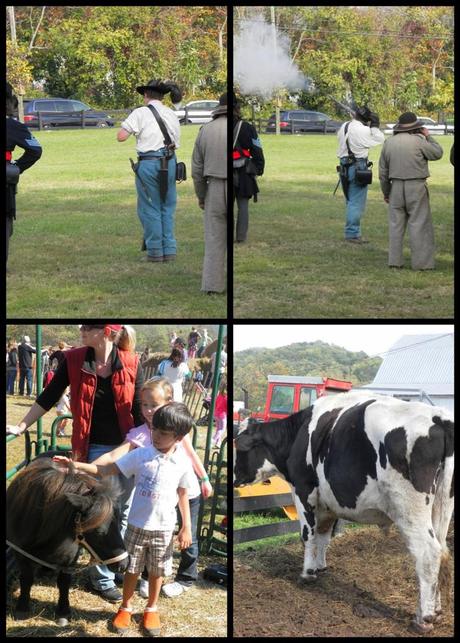 The day ends with the firing of muscats and one last stop at the petting zoo
So there you have it. A splendid day at the Apple Harvest Festival which leaves me with one important task - what ever will I make with all those apples?
All I can say is, my gain will be yours too! So wait for the apple recipes, here we come!