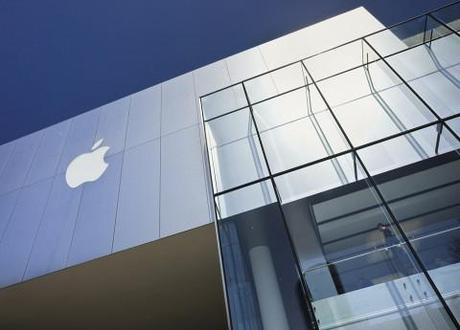 Apple wins billion-dollar lawsuit against Samsung. Photo credit: TonyV3112 / Shutterstock.com
The background
US tech giant Apple and South Korea's Samsung are locked in a legal battle in courthouses around the world over smartphone patents. Both sides accuse each other of copying key features of their flagship products and technology.
Commentators have been quick to point out that the so-called 'patent wars' may have serious repercussions for both consumers and other smartphone manufacturers. Some argue that a win for Apple would stifle innovation, meaning less choice for users, while others insist that enforcing patents encourages creativity. And with Apple also set for similar court battles with rivals HTC and Motorola – and with Google allegedly also in the company's sights – the industry is watching the Apple/Samsung match-up with intense interest.
Apple's latest win
An American jury awarded Apple over $1 billion in damages on 25th August 2012, agreeing with the company's claim that Samsung copied key features of the iPhone and iPad. The verdict is not final, as the judge has yet to rule and Samsung are likely to appeal in any case. Brian Love was surprised at the size of the damages in The Los Angeles Times: "For infringing just a handful of Apple's patents, Samsung faces a minimum payment of $48 per phone, a shocking 30,000 times the average per patent value."
The late Steve Jobs told his biographer that he would fight Android with everything he had, said MacWorld UK: "I'm going to destroy Android, because it's a stolen product. I'm willing to go thermonuclear war on this."
Samsung's latest win
A Japanese court ruled at the end of August 2012 that Samsung did not infringe Apple's patent. As The Telegraph pointed out, this ruling "addressed only the synchronizing technology that allows media players to share data with personal computers and was not comparable in scope to the much larger victory that Apple won in the US last week". And there are still separate legal battles between in two companies yet to be resolved in Japan.
"Today's verdict should not be viewed as a win for Apple, but as a loss for the American consumer. It will lead to fewer choices, less innovation, and potentially higher prices," said Samsung after the US verdict, reported The Guardian.
Apple's American victory an own goal
Apple's billion-dollar win in the patent wars may contain the seeds of the company's downfall, wrote Michael Wolff in The Guardian: "On the one hand, there is this seemingly golden company. On the other hand, there is anybody with any sense of history knowing this is going to end badly." Wolff pointed to the example of Microsoft, which was left licking its wounds after incurring the wrath of the department of justice.  "It is a characteristic of American capitalism: the price of getting really big and overbearing is that you incur an inverse reaction," said Wolff.
Good news for consumers
"In a good way, consumers will benefit as Samsung will have to innovate even further – it means we'll have better choice," wrote Stuart Miles at the BBC. "If you like the iPhone OS you'll go for iPhone and if you don't, Samsung will have other cool features."
Peace talks between Apple and Google?
"Google Inc Chief Executive Larry Page and Apple CEO Tim Cook have been conducting behind-the-scenes talks about a range of intellectual property matters, including the mobile patent disputes between the companies, people familiar with the matter said," reported Reuters. "One possible scenario under consideration could be a truce involving disputes over basic features and functions in Google's Android mobile software, one source said."