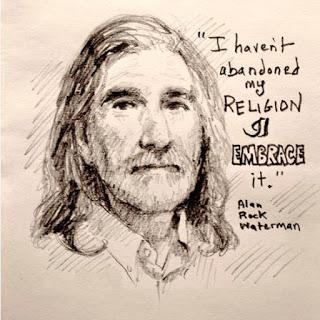 Previously: Why I Grieve For Boyd K. Packer

A number of people have expressed a desire to read the appeal regarding my excommunication from the LDS Church, but I felt the unwritten rules of decorum dictate that those at Church headquarters charged with reviewing the matter should have the opportunity to see the document before I make it public.
It has now been 43 days since I filed the appeal, and I have yet to receive a response from Church headquarters. Given that I was originally allowed only 8 days notice before I was to appear in court to defend myself, and that I was not even informed of the charges against me until the hearing was underway, I feel 43 days is sufficient time for Church headquarters to rule on the issues. I'm therefore publishing it here for those interested in understanding the procedural and substantive issues to which I objected.
It should be noted that even after the judgment of apostasy was passed on the evening of June 3rd, I was still not informed of the particular church law I had been found guilty of transgressing, though I asked repeatedly to have that or any other transgression identified for me.
Appeal of Disciplinary Council Decision
To The First Presidency of the Church of Jesus Christ of Latter-Day Saints
In Care of President Douglas Hansen of the Sacramento California East Stake
Certified Mail No. 7010 1870 0003 6655 7952
On June 7, 2015, I received a letter from President Hansen informing me I have beenexcommunicated from the church. The charge is apostasy. I am writing to appeal the decision of apostasy. However, preparing a proper response is somewhat challenging because I wasn't provided any explanation of what specific sins or transgressions on my part constituted apostasy. Not only does this make an appeal difficult to address, but it also frustrates the repentance process, as what I presumably need to change has not been identified to me.
As an initial matter, I want you to know that at some point I intend to post this appeal letter on my blog at www.puremormonism.blogspot.com. I believe in being open, honest, and transparent, since the scriptures frown upon us when we "seek deep to hide [our] counsels from the Lord."I also think it's important to raise these points more broadly, as what happened to me seems to be happening more and more within the church. The Book of Mormon teaches that we are to deal with apostates (Sherem and Korihor) out in the open, so the priests may correct their errors publicly for all to see. Closed proceedings provide no value to those who are supposedly led astray by the apostate.
In the last couple of years there has been a rise of disciplinary councils resulting in excommunications. This increase tends to fall into two camps. One group has become troubled by church history issues and no longer believes in the Restoration, the Book of Mormon, that Joseph Smith was a prophet, etc. Some even abandon belief in God altogether.
The other group believes in the Restoration, believes in the Book of Mormon, and that Joseph Smith was a prophet, but they do not know if the LDS Church is led by a counsel with the gifts of translation, prophecy, seeing, and revealing, and so they are excommunicated for apostasy.,
They nonetheless pray for the leaders in their service to the Lord. They want to fellowship with the Saints and are desirous to remain in the fold of God, and to be called His people; they are willing to bear one another's burdens, that they may be light; willing to mourn with those that mourn and comfort those that stand in need of comfort, and stand as witnesses of God.My hope is that this letter might be found persuasive and allow the Church to reflect on this current course of casting out believers and those who would want to fellowship.
The escalating number of excommunications of people who have testimonies of the Restoration (and have committed no major sin or transgression) should be alarming to us all. The Lord has defined His Church:
"Behold, this is my doctrine-whosoever repenteth and comethunto me, the same is mychurch. Whosoever declareth more or less than this, the same is not of me, but is against me; therefore he is not of my church." (D&C 10:67-68.)
I continually try to repent and come unto the Lord. While I do fail every day, I desire to fellowship with the Saints.
I am dissatisfied with the decision of the council, and I request a rehearing.
"Should the parties or either of them be dissatisfied with the decision of said council, they may appeal to the high council of the seat of the First Presidency of the Church, and have a re-hearing, which case shall there be conducted, according to the former pattern written, as though no such decision had been made." D&C 102:26-27.
My excommunication should be reversed because:

1) My disciplinary council violated many of the Church's own rules as laid out in scripture, and as given in the Church Handbook of Instruction, and

2) The substantive charges of apostasy are clearly erroneous. I have not apostatized.
There is No Record of My Disciplinary Council.
The first procedural reversible error is that there is no record of my disciplinary council. Immediately after my stake president informed me of the decision, I requested a record of the notes and minutes of the disciplinary council so I could prepare this appeal. That request has not been honored. I was not permitted to record the proceedings myself.

D&C 128:4-9 explains the importance of record keeping; note verse 8.
"... whatsoever you record on earth shall be recorded in heaven, and whatsoever you do not record on earth shall not be recorded in heaven..."
And verse 9:
"... whatsoever those men did in authority, in the name of the Lord, and did it truly and faithfully, and kept a proper and faithful record of the same, it became a law on earth and in heaven, and could not be annulled, according to the decrees of the great Jehovah."
If it's done with authority, it must be recorded. If my excommunication is to be recorded in heaven, a faithful record of it must be made on earth. Since there is no record of my disciplinary council, this appeal serves as the only record on earth. Verse 3 makes it clear that the proceeding itself should be recorded, and not just the decision of the council.

"... there can be a recorder appointed in each ward of the city, who is well qualified for taking accurate minutes; and let him be very particular and precise in taking the whole proceedings, certifying in his record that he saw with his eyes, and heard with his ears, giving the date, and names, and so forth, and the history of the whole transaction; naming also some three individuals that are present, if there be any present, who can at any time when called upon certify to the same, that in the mouth of two or three witnesses every word may be established." (D&C 128:3)
This was not done. As such, there is no record, no evidence to support and maintain a decision of apostasy. My excommunication should be reversed on this ground alone.
Discipline Was Not Conducted as the Scriptures Direct.
The second reversible error is that the Disciplinary Council did not follow the disciplinary procedure as laid out in scripture.

"Any member of the church of Christtransgressing, or beingovertaken in a fault, shall be dealt with as the scriptures direct." (D&C 20:80)
And if thybrotheror sisteroffendthee, thou shalt take him or her between him or her and thee alone; and if he or sheconfessthou shalt bereconciled.
nd if he or she confess not thou shalt deliver him or her up unto the church, not to the members, but to the elders. And it shall be done in ameeting, and that not before the world." (D&C 42:88-89)
I had no accuser. No member approached me, alone, seeking reconciliation over any alleged offense that I may have caused. I am not aware of any accuser who sought such reconciliation alone, who then felt unreconciled and went to the Bishop or Stake President.
I was disinclined to stop blogging as blogging has been encouraged by many of the Twelve recently:
"Now, may I ask that you join the conversation by participating on the Internet to share the gospel and to explain in simple and clear terms the message of the Restoration." - Sharing the Gospel Using the Internet, by M. Russell Ballard, Ensign, July 2008.
"Social media channels are global tools that can personally and positively impact large numbers of individuals and families. And I believe the time has come for us as disciples of Christ to use these inspired tools appropriately and more effectively to testify of God the Eternal Father, His plan of happiness for His children, and His Son, Jesus Christ, as the Savior of the world; to proclaim the reality of the Restoration of the gospel in the latter days; and to accomplish the Lord's work. ... I exhort you to sweep the earth with messages filled with righteousness and truth-messages that are authentic, edifying, and praiseworthy..." - To Sweep the Earth as with a Flood," address by David A. Bednar,delivered on August 19, 2014, during Campus Education Week at Brigham Young University.
I sustain Elders Ballard and Bednar in their counsel as they have encouraged believers to share their testimonies of Christ, the Father and His plan, and the Restoration. I frequently testifiy of these things on my blog. The title of my blog is Pure Mormonism. I've tried to be true to the pure doctrine of the Restoration.
_______________________________________
"Decisions [to discipline members] are made by local leaders and not directed or coordinated by Church headquarters. Official Church News Press Release, June 11th 2014
The Procedure of my Disciplinary Council was Inherently Unfair and Unjust.
I was given little notice of the proceeding and I was given no indication of what the charge would be. I was invited to have witnesses speak on my behalf, but it's rather difficult to decide which witnesses to bring without letting me know what I was being charged against. If I were being charged with being dishonest or embezzling, I might bring different witnesses than if I were being charged with some immoral conduct.
At the proceeding, I was informed I wouldhave only forty-five minutes to respond, including witnesses. It is worth noting that trials set for misdemeanor stalking can take more than a year for trial. Civil court proceedings for relatively small matters can take days. I am allegedly on trial for the blessings of my baptism, which has eternal consequences, and I get forty-five minutes to defend myself?!
This was not a just proceeding. My witnesses used up thirty minutes, so I was only left with fifteen minutes to defend myself against the charges. This was simply not enough time to address the points laid out by the State President in his accusations against me.
I have to wonder: did I attend a trial, or an inquisition? A trial consists of a prosecutor who makes the case on behalf of the state (church), a defender who advocates on behalf of the accused, an impartial judge who makes sure the proceedings happen according to the law, and a jury who decides guilt or innocence. In order to maintain justice, there is a separation of duties in a trial. An inquisition is where one person is essentially the prosecutor, judge, and jury. I had no one there who defended me, and the Stake President acted as accuser, prosecutor, judge, and jury.
I understand that in a world-wide church, it actually makes sense that there be some more general authority that may initiate church discipline across the world. Wards are small, and with the Internet, I may offend a member in a different continent. It makes perfect sense that the Church deal with this at a more general level. But those are not presently the rules of the church. There is scriptural support for public censure of an apostate.
"And if thy brother or sister offend many, he or she shall bechastenedbefore many.

"And if any one offendopenly, he or she shall be rebuked openly, that he or she may beashamed."
"Thou shalt take the things which thou hast received, which have been given unto thee in my scriptures for a law, to be my law to govern my church; And he that doeth according to these things shall be saved, and he that doeth them not shall be damned if he so continue." (D&C 42:59-60)
________________________________________
Just laws are required to be published in order to put people on notice of what the crime actually is. Just laws cannot be vague or indefinite. Members must know what constitutes breaking the law of God and what does not.Many civil jurisdictions have had a difficult time with loitering statutes. What is loitering? Is going to the park and sitting on a park bench loitering? Sometimes it might be. Sometimes it's not. Specifically whether it is or not needs to be defined by the statute, or it is indefinite or vague.
The present charges of "apostasy" or "conduct unbecoming a member" are unjust; they are indefinite and vague. No member is on notice of any transgression of "apostasy." They are at the mercy of whatever a stake president decides is apostasy. Neither before the disciplinary council, nor after, did my Stake President ever articulate what transgressions I had committed that met the threshold of apostasy.
Deciding whether or not my disciplinary council was just or unjust would be far simpler had the council simply followed the Church's own rules with regards to discipline. The fact that they did not, leads to only one possibility: that the proceeding itself was unjust and it must be reversed.
Above I have illustrated that my local leaders committed reversible error by not following the procedures laid out in scripture and in the Church Handbook of Instruction. President Monson recently testified of the importance of abiding by the Handbook, and did so in the name of Jesus Christ. Even if I am guilty of apostasy, my excommunication should be reversed because the Church should not treat lightly whether it abides by its own rules or not. All members would be at risk of discipline that is arbitrary and capricious.
I am not guilty of Apostasy. I have not turned away from God, I have not turned away from the Lord, and I have not turned away from the scriptures. The examples of apostasy in scripture consistently exemplify turning away from the Lord.
I Have Not Met the Definition of Apostasy Under the Church Handbook of Instruction.

While I maintain that it is unjust to charge a member with an offense he/she is not on notice of, the Church Handbook of Instruction (CHI), which is not Scripture, does provide guidance to local leaders for dealing with apostasy. The CHI defines Apostasy as:
"1) Repeated acts in clear, open, and deliberate public opposition to the Church or its leaders. 2) Persist in Teaching as Church doctrine information that is not Church doctrine after they have been corrected by their bishop or higher authority."
3) and 4) do not appear to be applicable here.
In my first and only meetings, each with my Bishop and Stake President, each man said they were not very familiar with my blog. They never followed up by informing me of any error in my blog. My Disciplinary Council was convened one year later. Since no doctrinal error on my blog was identified to me before the Disciplinary Council, I could not have repeatedly acted in clear, open and deliberate public opposition to the Church. Nor could I have persisted in teaching as Church Doctrine that which is not Church Doctrine, because I was never corrected before the Disciplinary Council.

I have a testimony of the Restoration, including a testimony of Jesus Christ as my Savior; that Joseph Smith is a Prophet; and that the Book of Mormon is literally true. I have blogged about my testimony., I bore this testimony at the Disciplinary Council. However, the Council was not interested in that testimony. They repeatedly asked if I "sustained the brethren."

I pray for the leaders of the Church to be sure. But my testimony is not based on the men holding office in the Church.
"As General Authorities of the Church, we are just the same as you are, and you are just the same as we are. You have the same access to the powers of revelation for your families and for your work and for your callings as we do.
"It is also true that there is an order to things in the Church. When you are called to an office, you then receive revelation that belongs to that office that would not be given to others.
"No member of the Church is esteemed by the Lord as more or less than any other. It just does not work that way! Remember, He is a father-our Father. The Lord is "no respecter of persons." -Elder Boyd K. Packer, "The Weak and Simple of the Church," Oct 2007.
I sustain Elder Packer in this counsel. But the foundation, the rock of my testimony can only be Jesus Christ.
"We believe in God, the Eternal Father, and in His Son, Jesus Christ, and in the Holy Ghost. The plan of the Father was implemented by the Son that we may have the Spirit of the Holy Ghost. The way of the Father is the way of the Son. He said, 'Thou shalt have no other gods before me.'
"Only God can bless us. Only He can sustain us. Only He can cause our hearts to beat and give us breath. Only He can preserve and protect us. Only He can give us strength to bear up the burdens of life. Only He can give us power, knowledge, peace, and joy. Only He can forgive our sins. Only He can heal us. Only He can change us and forge a godly soul. Only He can bring us back into His presence. And He will do all of that and much more if we but remember Him to keep His commandments. What then shall we do? We will remember Him to keep His commandments. It is the only intelligent thing to do." Elder Lawrence E. Corbridge, "The Way," General Conference, October 2008
_________________________________
http://puremormonism.blogspot.com/2012/06/who-you-callin-apostate.html

One of the most popular and attractive philosophies of men we have in the Church is to follow some person that seems greater than yourself. If you follow that man, he will not cause you to err.
"But the Lord said, 'I am the way.' He said, 'Follow me.' He said, 'What manner of men ought ye to be? Verily I say unto you, even as I am.'
"Jesus Christ is the Way. Every other way, any other way, whatever other way is madness." Elder Corbridge, The Way, General Conference, October 2008 Ibid
I sustain Elder Corbridge in this counsel. With regards to leaders of the Church, I do believe D&C 107:91-92.
"And again, the duty of the President of the office of the High Priesthood is to preside over the whole church, and to be like unto Moses-


...to be a seer, a revelator, a translator, and a prophet, having all the gifts of God which he bestows upon the head of the church." (D&C 107:91-92)
I do believe that it is in fact the duty of the President of the office of the High Priesthood, President Monson, to be a seer, a revelator, a translator, and a prophet. I believe that is his duty. Whether or not he has in fact fulfilled his duty and received the spiritual gifts of seeing, revealing, translating, and prophesying, is not for me to say. The scriptures do not require me to judge the President whether he's been faithful to his duty. Nor would I want to judge anyone in the Church whether they've fulfilled their duty or not. That is between the Lord and the servant. It's just not my place to say.
It may very well be that President Monson is the only one who holds all the keys for the Church. Certainly he is the only one who has authority to speak for the Church. I think President Monson is generally a good man, and I pray for his well-being.
The Evidence Does not Show that I Teach False Doctrine
In cases for one's life, the standard of proof is "beyond a reasonable doubt." It seems that since it is my baptism and temple blessings that are at stake, no standard below that would be warranted. My excommunication should be reversed because the evidence does not support beyond a reasonable doubt that I teach false doctrine.
The actual evidence shows that I do not teach false doctrine. I have received hundreds of letters from members thanking me for my blog and telling me that because of my blog they stay in the church. If people are staying in the Church because of my blog, how can that be apostasy? The Disciplinary Council committed reversible error because they gave no weight to any of this evidence. The Disciplinary Council only lasted about two hours, and it would have been impossible for them to review the evidence. Since they did not consider it, that is reasonable doubt that I am not an apostate.
The "Evidence" Used Against me was Misconstrued
The "evidence" provided at the disciplinary council intended to support the accusation of apostasy does not even say what the Stake President said it does.
The Stake President pointed to three blogs in support of the ideas:
1. I teach people to not go to the temple,

2. I teach people to not pay tithing, and

3. I teach people to not obey the Word of Wisdom.
First, and foremost, if these were the legitimate concerns, that I in fact teach people these ideas, this could have been remedied without all of this hassle. Because I do believe there is value for people to go to the temple, I believe we should pay an honest tithe to the Lord, and I believe the Word of Wisdom is important; people would be healthier by abiding by it. I do not teach people to not go to the temple. I do not tell people to not pay tithing to the Lord, and I do not encourage others to violate the Word of Wisdom. And I did attempt to make my position clear to the Council. However, that was nearly impossible to do in the short amount of time allotted for my defense.
I do not Teach that People Should not go to the Temple
It should be noted that in order for the Stake President to successfully accuse me, it was necessary for him to take my writings out of context and completely ignore the point I was trying to convey. I make no judgment on whether this was intentional or just a misunderstanding. But the fact of the matter is, what he understood from my blog was incorrect. Therefore, the position he advanced at the disciplinary council was incorrect.
I never taught or encouraged people not to be sealed in the temple. In fact my blog explicitly states:
The sealing blessings are the important eternal blessings we go to the temple to receive. I did offer the recommendation to not get married in the temple. This cannot be seen as an apostate view because in many countries around the world this is adhered to in the church. The only view I put forward was the view Joseph Smith had for the Church as printed in the original Doctrine and Covenants:
"All marriages in this church of Christ of Latter Day Saints," the scripture stated, "should be solemnized in a public meeting, or feast, prepared for this purpose..."

"...The persons to be married," are to be " standing together, the man on the right, and the woman on the left..." (D&C Section 101:1, Original 1835 edition) (Emphasis mine.)
I am hopeful that my excommunication will be reversed and my views on marriage and family not be infringed upon.
"The Church insists on its ... members' right to express and advocate religious convictions on marriage, family, and morality free from retaliation or retribution." -First Presidency Response To The Supreme Court Decision Legalizing Same-Sex Marriage in the United States, June 29, 2015
___________________________________
http://puremormonism.blogspot.com/2011/02/go-ahead-and-skip-that-temple-wedding.html
I do not Teach that People Should not Obey the Word of Wisdom.
Another charge against me was that I encourage people to not obey the Word of Wisdom whereby they become unable to get a temple recommend.
This is an odd accusation since the title of the post says "...I don't like Beer," and I actually end the post with an encouragement to live the Word of Wisdom." But I never encouraged people to not live the Word of Wisdom. And I also explained the harm of drinking too much alcohol. As I put it,
"An excess amount of beer can be detrimental to the liver and other parts of the body.

The confusion possibly arises when I show that the Word of Wisdom not only permits the drinking of beer, but it actually prescribes it.See verse seventeen:

"Nevertheless, wheat for man, and corn for the ox, and oats for the horse, and rye for the fowls and for swine, and for all beasts of the field, and barley for all useful animals, and for mild drinks, as also other grain." (Emphasis added)
Verse seventeen explicitly states that barley is to be used for mild drinks (beer was known as a mild drink in the days of Joseph Smith, as opposed to strong drink-liquor or distilled spirits). Additionally, mild drinks is the modifier for "as also other grain." This means that other grains may be used for mild drinks. And sure enough, beer can be made from wheat, corn, oats, and rye. But personally, I don't like beer. I don't drink it. If anything, I've discouraged people from drinking beer because it tastes terrible.
If I erred in this understanding, no attempt was made to correct me. No attempt was made to show me an alternative construction and understanding of the verse. And no superseding revelation was shown to me that this verse is not current Church doctrine.
I do not Teach that People Should not Pay Tithing
Another charge against me was that I encourage people not to pay tithing, whereby they become unable to get a temple recommend. I must admit that it does become frustrating to be accused of things when my writings explicitly say the opposite:
"Oh, [tithing is] very clearly an obligation, make no mistake about that. We are told that if we fail to observe the law of tithing (in this instance, at least, the Lord uses words such as "observe" and "keep" in lieu of obey), we won't have a Zion society.
"The Lord is very clear that it is to be strictly kept, at least by those who wish to remain worthy to abide in Zion. "
Not only do I write that we must pay tithing, but I also encourage people to be compassionate for our less fortunate brothers and sisters. I write that fast offerings and helping the poor in front of our faces tend unfortunately to be an afterthought. We as Saints can do better.
I realize that many of my blog posts are long. I'm often surprised people actually read them all the way through. But if I am going to be accused because their contents, my accusers should do the diligence of reading them in their entirety and not misrepresent the ideas I am trying to communicate.

No name was brought forward by the court who claimed his or her testimony of the gospel was adversely affected by my writings, though I could have produced thousands who would affirm their testimonies have been strengthened.
Erring in Doctrine Does not Warrant Excommunication
Even if I am wrong, one should not be excommunicated for not having attained a perfect understanding of doctrine. Joseph Smith said:
"Elder Pelatiah Brown, one of the wisest old heads we have around us, and whom I now see before me, has been preaching concerning the breast which was full of eyes before and behind; and for this he was hauled up for trial before the High Council.
"I did not like the old man being called up for erring in doctrine. It looks too much like the Methodists, and not like the Latter-day Saints. Methodists have creeds which a man must believe or be asked out of their church. I want the liberty of thinking and believing as I please. It feels so good not to be trammeled. It does not prove that a man is not a good man because he errs in doctrine." (DHC 5: 340.)
I sustain the prophet Joseph Smith in this counsel.
It is a salient doctrine of the Church that members are free to believe as they wish.,
The Doctrine and Covenants teaches us there is no power in the priesthood but through persuasion. This means that if we are to use the power of the priesthood, we must use persuasion to change people's minds about their understanding of doctrine. And if we are unsuccessful, we must be prepared to be long-suffering, gentle, meek, loving, and kind. We must use pure knowledge to persuade, and we must not exercise unrighteous dominion with our little authority.
" Verily, verily, I say unto you, that this is mydoctrine, and whosobuildethupon this buildeth upon my rock, and thegatesof hell shall not prevail against them.
" And whoso shalldeclaremore or less than this, and establish it for my doctrine, the same cometh of evil, and is not built upon my rock..." (3 Nephi 11:39-40)
The Lord said teaching anything more or less than this cometh of evil. Perhaps the Lord knew that different people learn in different ways and understand things differently. Perhaps he foresaw that if he established a complex theology there might be disputations. But if he kept the doctrine simple, this would allow people to have different points of view without the contention of chasing after heretics.
I am hopeful that my excommunication will be reversed as the Church has stated that we are all free to find solutions to our doctrinal questions.
"Members who . . . have doctrinal questions should make a diligent effort, including earnest prayer and scripture study, to find solutions and answers themselves. Church members are encouraged to seek guidance from the Holy Ghost to help them in their personal lives and in family and Church responsibilities." -Background Material for First Presidency Response To The Supreme Court Decision Legalizing Same-Sex Marriage In The United States, June 29, 2015
______________________________________
Why Would I Want to be a Member?
Some may say that my blog recognizes differences between the way I understand the gospel and the way the Church operates today, so why would I even want to be a member of the Church if there are differences?
How the institutional Church operates is not my biggest concern. I desire to be a member because I have a love for the Saints. I have fellowshipped with the Saints my entire life, and I will always be a Mormon regardless of the outcome of this proceeding.
I love the pure doctrine of Christ. I embraced it so much, that after I received the baptism of fire I decided to dedicate more of my life to the doctrine, studying it out more deeply and more earnestly. I have written what I have learned in order to share with others. I find solace in the fact that many have thanked me and appreciated my work.
I love the Lord. He is my Savior. He has helped me through all my battles in life.
"[I] take upon [me] the name of [the] Son, and always remember him and keep his commandments which he has given [me]; that [I] may always have his Spirit to be with [me].'Everything depends on that.
"It is the power by which the Lord makes Himself manifest unto those who believe in Him. Every good thing depends on getting and keeping the power of the Holy Ghost in our lives. Everything depends on that." Elder Corbridge, The Way, General Conference, October 2008
I also believe President Uchtdorf's reasons are valid reasons for fellowshipping with the Saints:
"And, to be perfectly frank, there have been times when members or leaders in the Church have simply made mistakes. There may have been things said or done that were not in harmony with our values, principles, or doctrine.

"There is room for you.

"I say, my dear friends, there is yet a place for you here.

"Come and add your talents, gifts, and energies to ours. We will all become better as a result.

"If these are your desires, then regardless of your circumstances, your personal history, or the strength of your testimony, there is room for you in this Church. Come, join with us!
f you seek the pure doctrine of Christ, the word of God 'which healeth the wounded soul,' and the sanctifying influence of the Holy Ghost, then here you will find them. In this age of waning faith-in this age when so many feel distanced from heaven's embrace-here you will find a people who yearn to know and draw closer to their Savior by serving God and fellowmen, just like you. Come, join with us!" -President Dieter F. Uchtdorf, "Come, Join With Us," General Conference October 2013
President Uchtdorf, I would like to do just that. I sustain you in this counsel. But I am not the one walking away. While I am aware of the mistakes of the leaders, I hold no ill will against them. I am aware of the historical challenges the church faces and I pray for the church. I am a devout believer in the restored gospel of Jesus Christ and I embrace everything God has ever revealed to the church in these latter days. I ask you, President Uchtdorf, will you cast me out? Is there not room in this church for me?