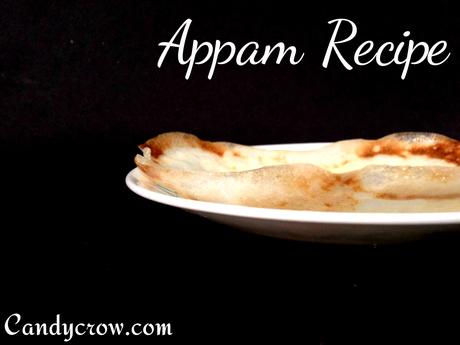 Appam is known a s hopper it is quite famous in Kerala, Tamil Nadu and Sri Lanka. It is usually had as breakfast along with coconut milk or kurma. Here is a recipe to make appam without adding yeast.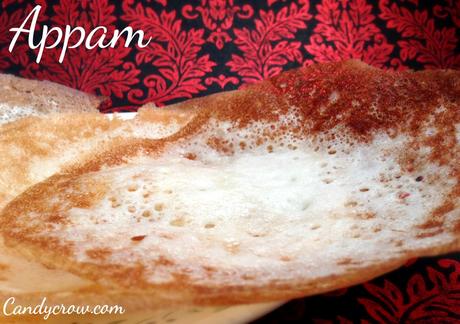 To soak  :
Idli rice - 1/2 cup
Raw rice - 1/2 cup
Urad dhal - 1 tbsp
Poha - 1 tbsp
Fenugreek seed - 1/4 tsp
Ingredients :
Grated coconut - 1/4 cup                                                                                                                           Water - as required
Sugar - 2 tbsp
Salt - to taste
Baking soda - pinch
Method :
1.
 Soak all the ingredients given in to soak list for 2-  4 hours.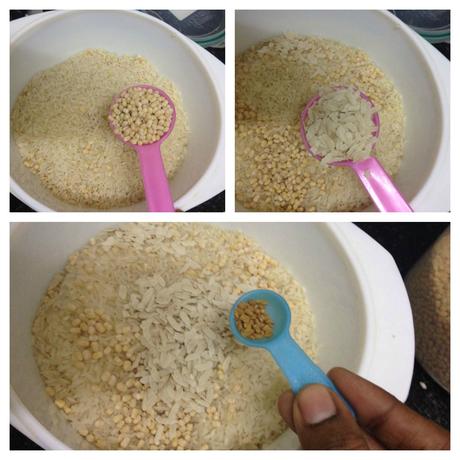 2. Drain water and add them to the grinder along with grated coconut and grind it until the batter become smooth in texture.
3. Add salt, close it in an airtight container and allow it to ferment for 8 hours.
4. After fermentation add sugar, pinch of baking soda and required amount of water to make the batter watery in consistency.  
5. Pour a ladle full of  batter in the appam pan, take the pan from the stove swirl it.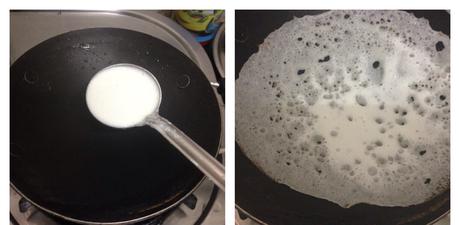 6. Close the pan and allow it to cook for few minutes.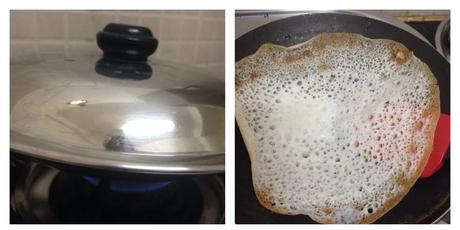 7. Once the appam  is  cooked, serve it with coconut milk or kurma.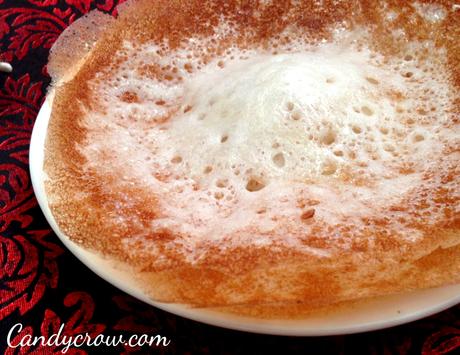 TIPS:
Batter must be watery than dosa batter.
You can add ghee or sesame oil to it before closing the pan
Coconut water could also be added to it instead of water
You can also skip baking soda and try it.
Appam is easy to make in non-stick pan.