This lovely home is located in Wadi Abu Jamil in Downtown Beirut designed by Lebanese architecture firm Platau. The main feature of the apartment is the wood enveloping the house and the contrasting white featured in the walls, handrail, and other finishes. The penthouse was designed for a family of four. Doors are all built in within the wooden walls.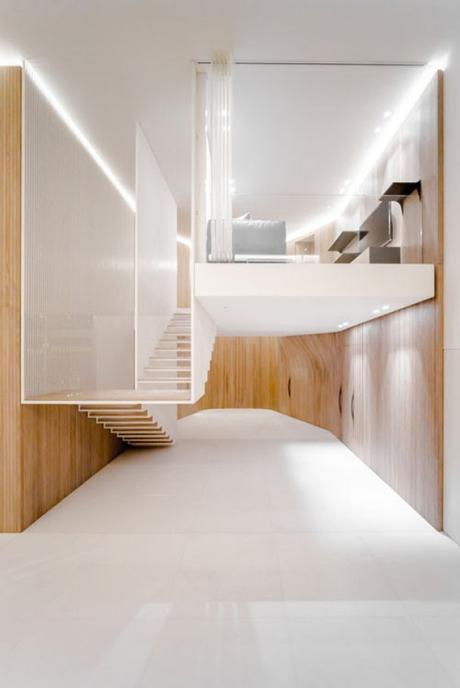 Photos by © wissam chaaya
Apartment in Beirut by Platau | Interiors originally appeared on Design & Lifestyle Blog on 31 Jan '17.