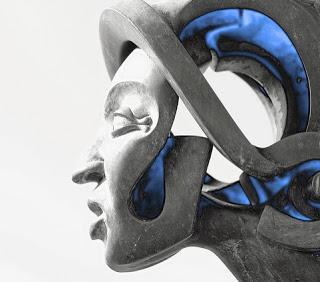 Photo by Keoni Cabral.
If the Sapir-Whorft theory is to be believed, the language we use shapes our reality.
For this reason, the American Psychological Association (APA) scrutinized the origins of "dementia"-- 
which is tied to "madness"
 -- and introduced a new term.
Neurocognitive Disorders
"Neuro" refers to the physical brain.
"Cognititive" refers to the thought processes within the brain.
The term "disorder" recognizes that there is a medical cause for problems residing in the mind or thoughts.
Furthermore, disorders are categorized as "major" or "minor" NCD.
This term took shape in 2008 as a result of an
APA workgroup
.
However, neurocognitive disorder did not become formally recognized until the May 2013 publication of the APA's DSM 5 Manual--one of
many changes
.
Dementias, such as those addressed by the Alzheimer's Organization,  are not the only type of disorders falling under this new umbrella term NCD.
For example
, cognitive problems due traumatic brain injury (TBI) and cognitive problems due to advanced HIV are a type of neurocognitive disorder.
I first encountered the term while reading the introduction to Marc Agrogin's 2015 book,
The Dementia Caregiver: A Guide to Caring for Someone with Alzheimer's Disease and Other Neurocognitive Disorders.  
While medical researchers and
clinicians
might be using "neurocognitive disorder" to describe various disorders of the brain/mind, most lay people, including support groups, persist in using the more recognized--and shorter--term "dementia."
Related: 
Cognitive Changes: The Usual Suspects