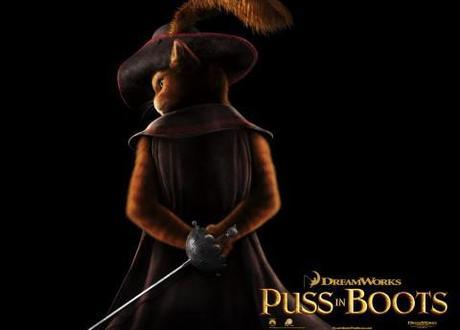 Puss - in boots! Photo credit: DreamWorks
Puss in Boots, the latest spinoff from DreamWorks' Shrek franchise, has taken the top spot at the US box office on its opening weekend. But after the last Shrek film garnered miserable reviews last year, can the Antonio Banderas-voiced feline win over the critics on his first solo outing?

Style over substance? Writing in The New York Times, Stephen Holden argued that Puss in Boots is more aesthetically pleasing than its Shrek predecessors: "The movie's most remarkable feature is a spectacular use of 3-D that raises the bar for a mainstream animated film," he said. However, Holden felt that the story "feels improvised and diffuse" and lacks coherence.
Loses the plot. Peter Debruge was a little more forgiving of the plot in Variety, singling out the section on Puss's early years as particularly pleasing. However, Debruge felt the film lost its way towards the end: "Puss in Boots feels a lot longer than its 90-minute runtime and would have done just fine without its over-the-top finale," he wrote.
Film noir. Writing in The Los Angeles Times, Kenneth Turan praised the clever and unexpected use of spaghetti western and film-noir styling in the movie: "Think of this Puss as being sired by Raymond Chandler with Mother Goose and you'll begin to get the idea," he said.
Great performances. In The Washington Post, Michael O'Sullivan praised the vocal performances: "There's no stunt casting, just good, solid performances, even down to the bit parts," he wrote. Along with Banderas, the film stars Salma Hayek, Billy Bob Thornton and Guillermo del Toro. Most importantly, O'Sullivan said that Puss in Boots is very funny – although he did sound a note of caution: "For a kids' movie, the humor, at times, strays a bit too far into grown-up territory. There are jokes about a feline one-night stand," he said.
No in-jokes. Both Brent Fowler of Screen International and The Hollywood Reporter's Todd McCarthy praised Puss in Boots for leaving out the "showbiz in-jokes" that plagued recent Shrek films.