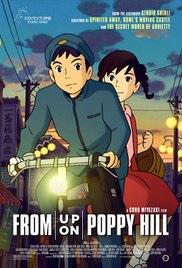 Director: Goro Miyazaki
Writer: Hayao Miyazaki, Keiko Niwa (Screenplay) Chizuru Takahashi, Tetsuro Sayama (Comic)
Starring: (American Voice Talents) Anton Yelchin, Jamie Lee Curtis, Bruce Dern, Sarah Bolger, Isabelle Fuhrman, Christina Hendricks, Ron Howard
Plot: A group of Yokohama teens look to save their school's clubhouse from the wrecking ball in preparations for the 1964 Tokyo Olympics.
There may be spoilers the rest of the review
Verdict: Average Ghibli Story
Story: From Up on Poppy Hill starts as we meet Umi who lives on the Poppy Hills that overlook the bay in Tokyo as they have just been award the Olympics of 1964. Umi even as a school girl age runs the house with her parents away as we see how the locals are starting to campaign to save their town from change.
In the town where Umi is raised she learns of a Shun is her brother which changes all the romantic feelings she has been having as the campaign to stop change within their town continues.
From Up on Poppy Hill is a simple Ghibli film that does tell the important story of community within the small neighbourhood. There isn't too much to make this film stand out above the more fantasy based projects which does disappoint. The film looks as fantastic as you would expect from any of the film from the studio but it does lack that punch that makes it one of the best.
Overall: Easy watch for the great study.
Rating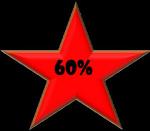 Advertisements