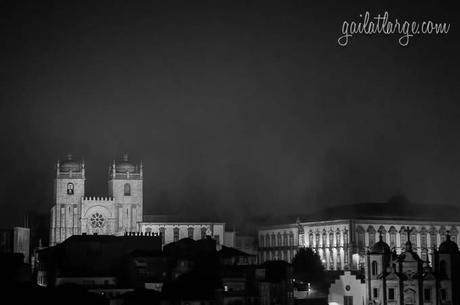 Porto's cathedral shrouded in fog
Back in 2011 when I was first in Porto as a tourist for a week, I remember being warned about the area surrounding Sé — the cathedral. I was told to stash my camera, stay away at night, and in general to avoid the narrow streets because of drug dealers, muggers, and ne'er-do-wells. It seems counterintuitive since the church is very present and prominent in this area, but I've observed this juxtaposition in other cities, too, including Vancouver. It is an urban problem.
In The (Recent) Past
I was told by many people that 20 years ago, Porto didn't have the reputation it has now — it was much worse. People tell me it was dark, seedy, and unattractive. If you talk to anyone from Lisbon who hasn't been to Porto for years, they'll (still) tell you not to go, because their impressions haven't been updated. Paulo told me that when he was in university, the streets were quite empty at night. Despite the steep increase in tourism and a process of gentrification in recent years, Porto is still trying to shake this negative image and project a new one.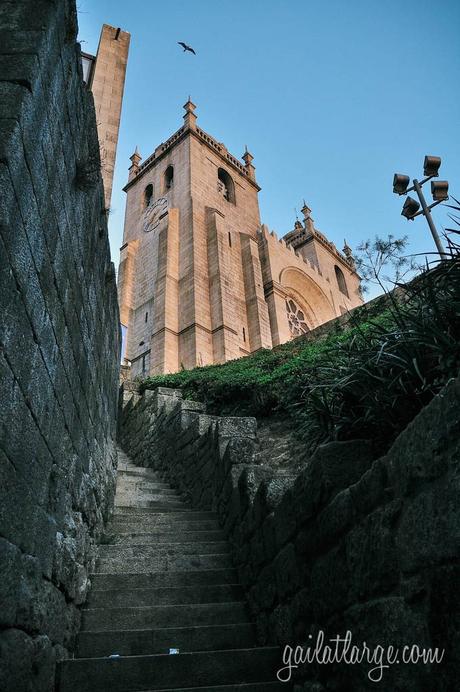 Five years ago, I didn't think the neighbourhood around the Sé was that bad. Everything is relative. Maybe it's because I was comparing it to specific areas of other cities I've lived in and spent time in which had terrible reputations and were economically depressed, but where I didn't feel a threat to my personal safety. (I'm a minority in this regard — people tend to equate poverty with danger.) It may be related to a drop in drug use, since Portugal decriminalized the possession of drugs in 2000. It may be the increase in treatment for drug addicts. It could just be my personal perception of safety.
Sé Today
It's true there are places around Sé where you probably shouldn't leave a car. My brother-in-law, a seminary student, parked his car nearby last weekend and someone broke a window, presumably didn't find anything to steal inside and then made off with the car battery. That's the only example I have of an incident around Sé, though. I'm sure there have been others, but none that involved me or anyone else I know.
Violent crime is quite rare in Portugal, but petty theft is not. Keep your valuables out of sight (including your phone). I've never felt unsafe anywhere in Porto, and that includes the neighbourhoods around Sé, day or night. But it's worth exercising the same level of caution as you would at home.
More on Porto's Sé: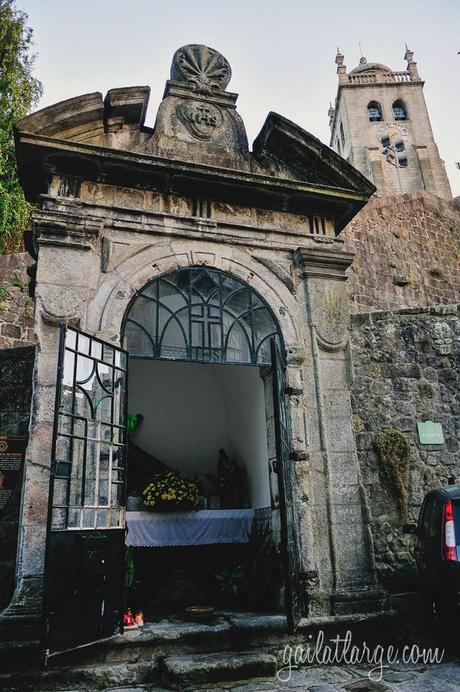 September 3, 2016
Album: Portugal [Summer 2016]