Deseret News reports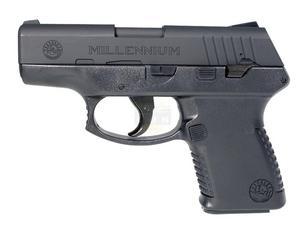 "During this attempted dialogue, Mr. Krummi produced a handgun and would not comply with commands from officers to drop the gun," Powell said.
The gun looked like a Taurus Millennium handgun, and officers "feared for their lives," he said.The officers would later discover that it was an Airsoft gun. But Powell said that was unknown at the time.
"It's an exact replica," he said of the pellet gun. "They are almost identical."
Krummi did not obey officers' orders to drop the weapon. Powell did not immediately know Wednesday if Krummi said anything to the officers or remained quiet and noncompliant during the confrontation.
Two of the three officers fired their weapons. Krummi was transported by medical helicopter to a local hospital where he later died from his injuries.
There has to be a reasonable fear of lethal threat. Short of that, the cops saying afterwards that they feared for their lives, is just a bullshit justification.
Look at the lies and the spinning.
Powell called it a "very difficult and life-threatening situation" at the time for the officers and said they didn't have time to determine whether the gun Krummi was holding was real or not.
It was nothing of the kind. The fact that the weapon turned out to be a toy means it never was a "life-threatening situation."
My solution: ban replica guns and fire cops who murder people for disobedience.
What do you think? Please leave a comment.